Upcoming Events
Yamaha QL Series Launch Tour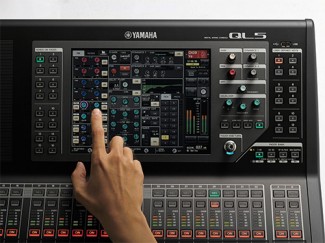 Join us for some hands-on time with Yamaha's newest digital console line!
We'll be showcasing our new QL1 and QL5 digital mixers, with knowledgeable staff available to answer any of your questions.
The Yamaha QL Series takes workflow and functionality from the acclaimed CL Series, including built-in Dante networking, and condenses it into an all-in-one package.
Features include a built-in 16-channel Dugan automixer, port-to-port routing and I/O rack sharing with gain compensation, premium effects incudling Rupert Neve Virtual Circuit Modeling, Channel scribble strips with dynamic metering, and much more.
The QL Series is a perfect fit for small- to medium-scale live sound applications, including houses of worship, corporate, broadcast, and musical performance.
We'll be hosting two more events:
These events are free, but space is limited.  RSVP using the links above today!
We hope to see you on the QL Series Launch Tour!
~
Don't miss any of our events, workshops, or webinars.
Sign up for notifications of upcoming events in the box to the right.