HME BP200 Intercom Beltpack Rentals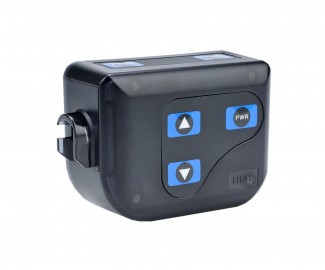 We offer HME BP200 Intercom Beltpack rentals in Chicago, the Chicago suburbs, and nationwide.
If you have any questions about a HME BP200 Intercom Beltpack rental in Chicago, suburban Chicago, or nationwide, or to reserve your rental, contact our Rental Team at 847.367.9588 or rentals@tcfurlong.com.
The HME BP200 Intercom Beltpack is one part of several intercom systems in our rental inventory.
Super Compact Design- makes the beltpack the industry's lightest, at only 7.4 ounces (0.21 kg).
Rechargeable Lithium-Ion Batteries- provide up to 20 hours of beltpack operation with each charge.
Internal Antennas- are housed inside the beltpack for extra protection and durability.
Voice Prompts- inform users of status changes and system diagnostics through the headset, such as "low battery."
Completely Sealed Buttons- dramatically enhance the life of the beltpack by keeping dirt and moisture out and preventing mechanical failures.
TC Furlong offers HME BP200 Intercom Beltpack rentals alongside many other intercom systems and an extensive rental inventory of professional audio equipment.
Contact the TC Furlong Rental Team today to rent HME BP200 Intercom Beltpack in Chicago, Suburban Chicago, or nationwide.
HME BP200 Intercom Beltpack Rental Documentation: