Anchor AN100 Personal Monitor Loudspeaker Rental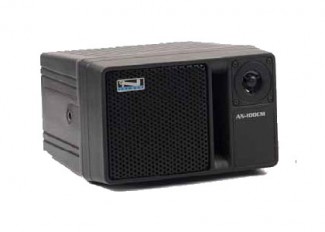 We offer Anchor AN100 rentals in Chicago, the Chicago suburbs, and nationwide.
If you have any questions about a Anchor AN100 loudspeaker rental in Chicago, suburban Chicago, or nationwide, or to reserve your rental, contact our Rental Team at 847.367.9588 or rentals@tcfurlong.com.
The Anchor AN100 is just one of many loudspeakers in our rental inventory.
The Anchor Audio CouncilMAN portable conference system travels from the council chambers to a community center with easy set-up and simplicity of use. The system microphones include a Chairman and Delegate model, and are powered by the CouncilMAN speaker AN-100CMU1. The system is designed to be flexible to the demands of any environment. Smaller rooms with crowds less than 100 people can rely on the system packages, and larger spaces with crowds up to 1,000 can add a Liberty Platinum portable sound system for greater coverage. All of Anchors speakers provide excellent sound and speech quality.
Rated Power Output: 30 watts
Max SPL @ Rated Power: 106 dB @ 1 meter
Frequency Response: 65 Hz – 18 kHz ± 3 dB
Speaker Type: 4.5" woofer, 10 mm dome tweeter, Magnetically shielded
AC Power Reqs.: 100 – 240 VAC, 50/60 Hz
Fuse Rating: T 1.0A / 250 V (internally mounted)
Export Model: T 0.5A / 250 V (internally mounted)
Line In: 3.5mm
Line Out: Lo-Z, buffered, XLR and 1/4" Balanced
Line Output Level: -20 dBV (100 mVrms)
Enclosure Material: ABS Plastic
Dimensions: (HWD) 5.25" x 8.4" x 9" (13 x 21 x 23 cm)
Weight: 8.5 lbs / 3.8 Kg
TC Furlong offers Anchor AN100 loudspeaker rentals alongside many other loudspeakers and an extensive rental inventory of professional audio equipment.
Contact the TC Furlong Rental Team today to rent the Anchor AN100 loudspeaker in Chicago, Suburban Chicago, or nationwide, at 847.367.9588 or rentals@tcfurlong.com.