Genelec 6010A Studio Monitor Loudspeaker Rental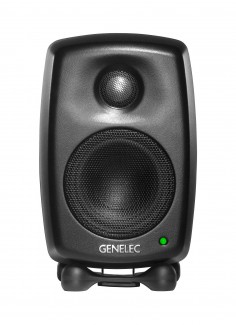 We offer Genelec 6010A rentals in Chicago, the Chicago suburbs, and nationwide.
If you have any questions about a Genelec 6010A loudspeaker rental in Chicago, suburban Chicago, or nationwide, or to reserve your rental, contact our Rental Team at 847.367.9588 or rentals@tcfurlong.com.
The Genelec 6010A is just one of many loudspeakers in our rental inventory.
The Genelec 6010A is an extremely compact two-way active loudspeaker designed for computer sound systems and other close proximity listening applications.
Its small size, amazing sound quality and rugged construction make the 6010A an ideal sound system for the traveling professional user and a constant source of listening enjoyment.
The 6010A excels in applications where space is at a premium, taking full advantage of the innovations and unconventional design features created by Genelec.
Designed by Genelec's R&D team in co-operation with internationally acclaimed Finnish designer Harri Koskinen, the active 6010A contains its own power amplifiers, active crossover filters and automatic protection circuitry.
TC Furlong offers Genelec 6010A loudspeaker rentals alongside many other loudspeakers and an extensive rental inventory of professional audio equipment.
Contact the TC Furlong Rental Team today to rent the Genelec 6010A loudspeaker in Chicago, Suburban Chicago, or nationwide, at 847.367.9588 or rentals@tcfurlong.com.
Genelec 6010A Rental Documentation: