Audio Technica AT4050 Condenser Microphone Rental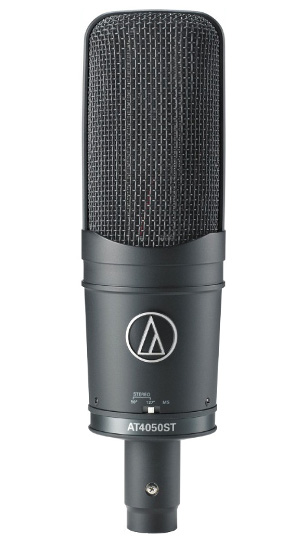 We offer Audio Technica AT4050 rentals in Chicago, the Chicago suburbs, and nationwide.
If you have any questions about a Audio Technica AT4050 rental in Chicago, suburban Chicago, or nationwide, or to reserve your rental, contact our Rental Team at 847.367.9588 or rentals@tcfurlong.com.
The Audio Technica AT4050 is just one of hundreds of wired microphones in our rental inventory.
All AT4050 rentals include stands, mic clips, and cables.
Meet the AT4050, the studio condenser that captures every nuance. With three switchable polar patterns, the large-diaphragm Audio-Technica AT4050 exhibits a remarkable combination of qualities: high-SPL capability with transparent and airy uppers/mids complemented by rich low-end qualities. Its dual large diaphragms are gold-vaporized and aged for consistent, outstanding performance. A precision-machined, nickel-plated brass acoustic element baffle provides rock-solid element stability and exceptional sensitivity.
 Transparent uppers/mids balanced by rich low-end qualities combine with advanced acoustic engineering for extensive performance capabilities and highest quality
Dual-diaphragm capsule design maintains precise polar pattern definition across the full frequency range of the microphone
The 2-micron-thick, vapor-deposited gold diaphragms undergo a five-step aging process so that the optimum characteristics achieved remain constant over years of use
Three switchable polar patterns: omni, cardioid, figure-of-eight
Transformerless circuitry virtually eliminates low-frequency distortion and provides superior correlation of high-speed transients
State-of-the-art surface-mount electronics ensure compliance with A-T's stringent consistency and reliability standards
Switchable 80 Hz hi-pass filter and 10 dB pad
Custom shock mount provides superior isolation
TC Furlong offers Audio Technica AT4050 rentals alongside hundreds of wired microphone rentals and an extensive rental inventory of professional audio equipment.
Contact the TC Furlong Rental Team today to rent the Audio Technica AT4050 in Chicago, Suburban Chicago, or nationwide.
Audio Technica AT4050 Rental Documentation:
Audio Technica AT4050 Rental Manual (PDF)