Countryman EMW Lavalier Microphone Rental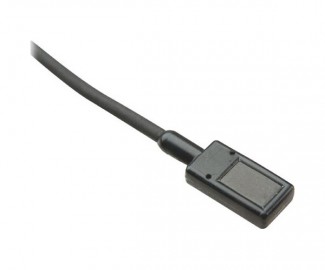 We offer Countryman EMW rentals in Chicago, the Chicago suburbs, and nationwide.
If you have any questions about a Countryman EMW rental in Chicago, suburban Chicago, or nationwide, or to reserve your rental, contact our Rental Team at 847.367.9588 or rentals@tcfurlong.com.
The Countryman EMW is just one of hundreds of microphones in our rental inventory.
A world-favorite lavalier, the Countryman EMW delivers excellent sound with minimal clothing noise, in a sleek, yet rugged, nearly waterproof design.
That's why the EMW lavalier has long been regarded as one of the best, most affordable workhorse lavaliers on the market, which no audio kit should be without. From news anchors and talk show guests to underwater documentaries and feature films, our EMW is truly in use everywhere you've never noticed!
Polar pattern: Omnidirectional
Best mic for hiding under clothing in film, theater and TV production
General purpose lavalier for churches, schools, interviews, news
Immersability allows use near water or in intense weather
Very low rubbing noise
Outstanding sound quality
Choice of frequency response. shelved for normal lav use, peaked for use behind clothing or flat for miking instruments
Wide assortment of clips available – tie clip, double clip, magnetic clip, and viper clip
Small, sleek, classic lavalier shape
Kevlar cable
Highly moisture resistant
TC Furlong offers Countryman EMW rentals alongside hundreds of microphone rentals and an extensive rental inventory of professional audio equipment.
Contact the TC Furlong Rental Team today to rent the Countryman EMW in Chicago, Suburban Chicago, or nationwide, at 847.367.9588 or rentals@tcfurlong.com.
Countryman EMW Rental Documentation: