Audio Tools
Sound Pressure Level Monitoring and Management



TREND SPL Reporting Systems

TREND is software for Mac that automates SPL measurement, logging, and email reporting. The software provides heads-up, useful SPL dB meter display with non-distracting, on-screen color volume "beacons". TRENDs easy-to-use interface allows users to compare their data to recommended and regulation volumes, and helps communicate volume history in plain English.

TRENDPro also provides a real-time exposure meter and can be integrated with the SPLnet System.



Studio Technologies SPLNet Systems

SPLnet Systems merge sound and information technology to create powerful, yet easy to use systems. This platform provides professionals with the data needed to cost effectively monitor and manage sound and noise on a real-time basis.

SPLnet Systems make compliance easy and affordable for both live events and environmental monitoring.
---
TC Furlong Products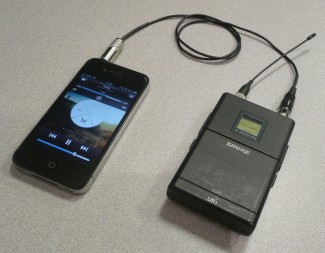 This custom cable allows you to send audio from an iPhone, iPad, or other 1/8″ headphone jack to a Shure wireless bodypack transmitter with a TA4M connector (UR1, UR1M, ULXD1, ULX1, SLX1, and others).
The cable sums the stereo signal to mono and provides the necessary circuitry for the bodypack transmitter to receive the audio signal.
We use this piece regularly for walk-testing wireless microphone coverage—much easier to play music through the transmitter than to continually talk through a microphone.
---
For more information or to place an order for these products, please contact our Sales Team at 847.367.9588 or sales@tcfurlong.com