by Brian Grahn, Sales/Marketing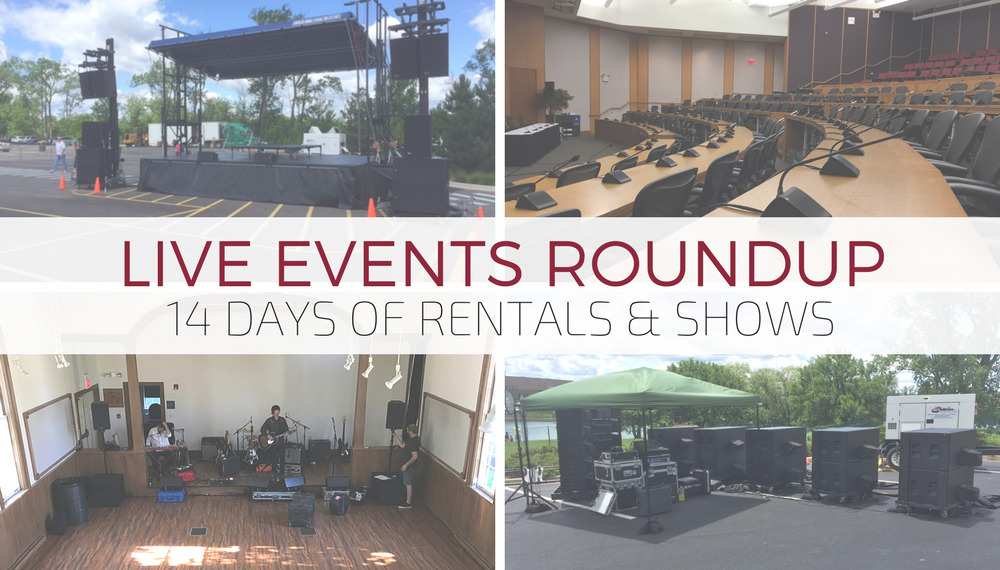 Summer is a busy time at TC Furlong for rentals and live events. Here are some highlights of a recent 14 day period:
University Commencement – 4-day production for the commencement ceremony at a major university. The speaker system consisted of Meyer LEOPARD line array hangs with dozens of additional point-source boxes as front fills, out fills, down fills and stage fills. Four distributed Yamaha RIO stage boxes sent audio via Dante on redundant fiber runs to the main FOH tent where a Yamaha CL5 mixed everything down. The CL5 provided a mix for the main PA, as well as audio to our on-site broadcast truck and additional speakers on the upper terrace by a Neutrik Xirium point-to-point wireless system. Altogether, the event was loaded-in, operated and struck by a crew of 20 stagehands and audio engineers. Planning for the event started months in advance and everything was overseen by our on-site project manager and technical director.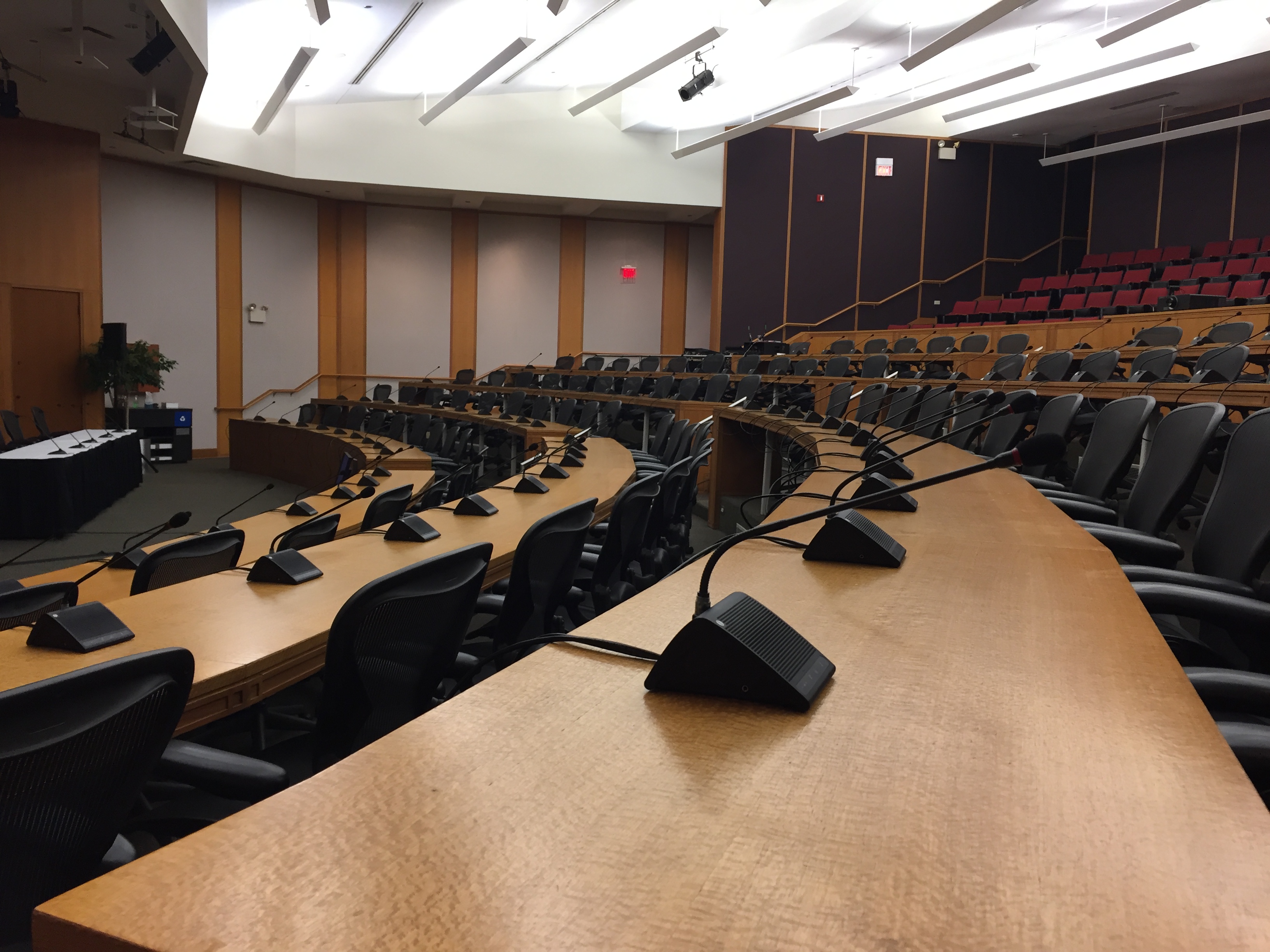 Board of Trustees meeting – large, multi-day rental of boardroom discussion system. The system included over 160 drops of Shure's DDS system in 3 meeting rooms including additional panel microphones and an integrated telephone interface for call-in participation, plus engineers and a crew chief.
WBEZ Members party – a full system rental along with technician for an Electro-Pop act including a main PA of Meyer UPA-1P's and 900-LFC's, UM-1P monitors, and a Yamaha QL5 to mix everything down.
Surviving Grace – extensive RF rental with technicians and lighting to reinforce actors in semi-staged reading of Trish Vradenburg's acclaimed play Surviving Grace to promote Alzheimer's awareness. Special guests included Mike Ditka, Loni Anderson, Diane Rehm and Marilu Henner.
June Jazz – a full system rental to reinforce a university jazz festival. The system was initially to be a Danley JH-90 "Jericho" rig, but was changed to Meyer CQ-1P after the event was moved inside due to weather. Also provided was a Yamaha QL5 for monitors, Avid Profile for Front of House, and Meyer UM-1P monitors on stage.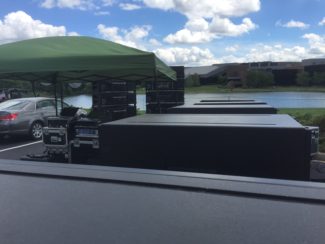 Father's Day Event – 2-day rental of PA systems for a Father's Day event along with technicians. The main system was designed specifically to radiate audio 300 feet over the lake, and ground-stacked Meyer Mica line arrays with Meyer 700-HP in an end-fire cardioid pattern were employed to provide ample coverage. An additional PA system was added to reinforce a performance stage which involved a unique system design of Meyer MSL-4, DS-4P, 600-HP subwoofers, and UPJ-1P front fills.
Peter Himmelman – provided a stage package to be integrated with existing equipment in a concert hall including a microphone package, Meyer MJF-212A wedges, and a technician.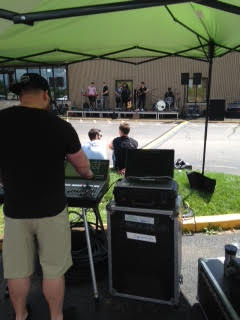 Charity Motorcycle Rally – a full system rental with technician for a charity event to benefit the Multiple Sclerosis National Research Institute. The system included MacPherson M2X speakers and Meyer 650-P subwoofers with a Meyer Galileo processor, as well as a stage package of microphones and Aviom personal mixers.
Church Camp – a full system rental including a Meyer LEOPARD line array system and Meyer 600-HP subwoofers, along with a wireless microphones and an in-ear monitoring package.
TC Furlong's Live Event Group provides complete event solutions for concerts, broadcast originations and special events. Contact Jeff with TC Furlong's Live Event group next time you have an important function that demands expert planning and flexible execution at 847.367.9588 or jc@tcfurlong.com.