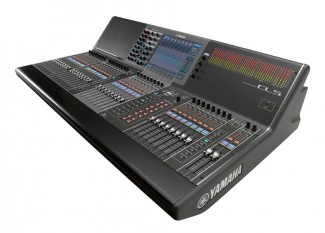 For a limited time, trade in your used M7CL-48 digital mixing console for $15,000 credit toward the purchase of a brand new CL5 digital mixing console direct from Yamaha.
The MSRP on a CL5 is $27,499, which means your price after trade in is only $12,499!
Here's how it works.
Contact our Sales Team at 847.367.9588 or sales@tcfurlong.com. We'll provide you with an application and request photos of your M7CL-48.  Once all the paperwork is submitted, Yamaha will contact you via the information you provide.
Upon Yamaha's review and approval of your application, they will send you a flight case to return your M7CL-48 and cover all shipping fees.  Once they receive the console, their maintenance team will inspect it to confirm it is in good working condition.
After the console has passed inspection, Yamaha will contact you to take your CL5 order and ship your console with free shipping included.  The timeframe for receiving your new console will not exceed two weeks.
**During this two week period, TC Furlong will provide you with a FREE loaner of an M7CL-48 or CL5.  Restrictions may apply.**
Any Rio I/O stageboxes and other accessories can be purchased directly from TC Furlong Inc.
There are a limited number of CL5 consoles available for this program, and orders will be filled on a first-come, first-serve basis.  Contact us today at 847.367.9588 or sales@tcfurlong.com to start your trade-in process!
Frequently Asked Questions
What is considered "good working condition" for my M7CL-48 trade-in?
Some examples of unacceptable conditions include a severely damaged chassis, missing key components, not passing audio, etc.
Which console models are eligible?
You may only trade in an M7CL-48 for a CL5.  No other configurations will be accepted.
Do I need to include my M7CL peripherals for the trade-in?
No, they are yours to keep.
Can I buy my CL5 Rio I/O rack units and other peripherals direct from Yamaha?
No, these must be purchased from TC Furlong Inc., an Authorized YCAS dealer.
Is there a limit on the number of M7CL-48 consoles I can trade in?
No, but Yamaha has a limited CL5 supply to meet the demand.  Therefore the promotion is first-come, first-serve, and only while supplies last.
The "Fine Print"
The Trade IN, Trade UP promotion begins on January 8, 2014 and ends on March 31, 2014 and is limited to consumers in the 50 United States and D.C. only. Payment to Yamaha for the purchase of the CL5 console must be made through cashier's check, money order, credit card,or wire transfer and payable to YCAS. The applicable sales tax on the purchase of your CL5 will be based on the full Suggested Retail Price of $27,499.
Yamaha has the sole right to determine if your M7CL-48 console is in an acceptable condition to participate in the program. If it is determined to be unacceptable, we will contact you to arrange its return to you. If this is the case, you will be responsible for the return shipping charges.
Terms and Conditions
You must be 18 years or older to participate. Offer valid only on trade-in of M7CL-48 for a CL5, from an authorized YCAS Dealer, between January 8, 2014 to March 31, 2014.  All applications for trade-in must be submitted to an authorized YCAS Dealer.  Proof of submission is not proof of acceptance.  Offer valid only in the 50 United States and D.C.  CL5's will not be shipped to addresses outside of the 50 United States and D.C.  All applications are subject to validation.  Yamaha reserves the right to request additional information to validate any application.  Allow up to 2 weeks for validation and issuance of CL5.  Fraudulent submissions will not be honored and may be prosecuted.  For questions regarding the status of your order, please email cltradeup@yamaha.com or call (866)211-9366.
Free loaner console at the discretion of TC Furlong Inc., subject to availability and other restrictions.