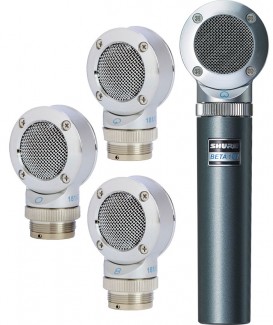 From April 1, 2013-June 30, 2013, Shure is offering rebates on its popular line of Beta Microphones, as well as some multi-microphone kits.
$20 Rebate
Vocal Microphones: BETA 53, BETA 54, BETA 58A, BETA 87A, and BETA 87C
Instrument Microphones: BETA 57A, BETA 27, BETA 52A, BETA 56A, BETA 91A, BETA 98A/C, BETA 98AD/C, BETA 98AMP/C, BETA 98H/C, BETA 181/BI, BETA 181/C, BETA 181/O, and BETA 181/S
$30 Rebate
DMK57-52 (Beta52A Kick Drum Mic, 3 SM57 Mics)
$60 Rebate
BETA 181/KIT (Beta181 Preamp with Omni, Bidirectional, Cardioid, & Supercardioid Capsules)
BETA 98 AMP/C-3PK (3-Pack of Beta98AMP/C Mics)
Some of our favorite Beta Microphones include:
Beta 98AMP/C Miniature Cardioid Drum Microphone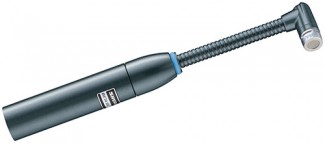 The Shure Beta 98AMP is a precision-engineered miniature cardioid condenser microphone for professional sound reinforcement and studio recording.
Features an integrated XLR preamplifier with a flexible gooseneck and the A75M Universal Microphone Mount for accurate placement in any configuration of toms, snares, or percussion.
An extremely uniform cardioid polar pattern provides excellent gain-before-feedback, off-axis rejection of unwanted noise, and high maximum sound pressure level (SPL).
Beta 181 Ultra-Compact Side-Address Microphone
The Shure Beta 181 (pictured above) is an ultra-compact, small-diaphragm, side address condenser microphone designed for discreet placement and control in live and studio applications.
Featuring interchangeable cardioid, supercardioid, omnidirectional and bidirectional capsule options for superior versatility, the small diaphragm design provides superior audio with consistent, textbook polar responses in a form factor small enough to get close to the source in the tightest conditions.
Beta 91A Half-Cardioid Condenser Microphone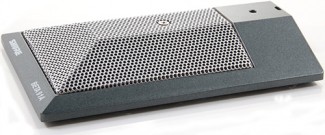 The Shure Beta 91A is designed for use with kick drums, as well as other traditional low-frequency applications including piano.
Featuring an updated microphone capsule, integrated preamplifier, and XLR connection, Beta 91A offers a strong low-frequency response and is specifically tailored for bass frequency applications.
The Beta 91A combines superior attack and punch for studio-quality sound, even at extremely high sound pressure levels (SPL).
If you have any questions about these microphones or would like a quote, please contact our Sales Team at 847.367.9588 or sales@tcfurlong.com.
We also have a wide selection of Shure Beta Microphones in our rental inventory.  For a rental quote, please contact our Rental Team at 847.367.9588 or rentals@tcfurlong.com.