Shure E3 Earphones In-Ear Monitor Rentals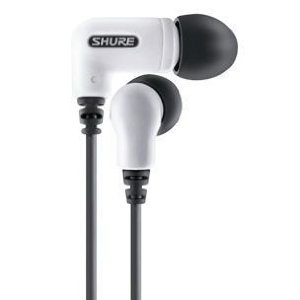 We offer Shure E3 Earphone rentals in Chicago, the Chicago suburbs, and nationwide.
If you have any questions about a Shure E3 Earphone rental in Chicago, suburban Chicago, or nationwide, or to reserve your rental, contact our Rental Team at 847.367.9588 or rentals@tcfurlong.com.
Shure E3 Earphones are one piece of several wireless in-ear monitor systems in our rental inventory.
Shure E3 Sound Isolating Earphones deliver the incredible sound and performance that earbuds and other headphones simply can't. Sound isolating and unobtrusive, they're designed specifically for use with Shure PSM systems.
Along with their high-fidelity, full-bandwidth transducers, the ergonomic design of these stereo earphones allows them to rest comfortably in the ear, providing a tight seal for sound isolation and a snug, secure fit. They can be used with a variety of foam, flex, or triple flange accessory sleeves to get a personal fit tailored to your ears. The universal 3.5mm (1/8″) plug connects to Shure's PSM body pack receivers, as well as many other personal audio applications where high fidelity is a must.
E3s allow the use of custom ear sleeves prepared by a professional audiologist to provide the ultimate in fit and comfort.
Sound Isolating Design
High-energy Micro-Speakers with Extended Frequency Response, for Studio-Quality Sound
Lightweight: Smallest Shure Design, Weighing only 0.9 oz
Fit Kit for Personalized, Comfortable In-Ear Fit
Earphones Carrying Case
TC Furlong offers Shure E3 Earphones rentals alongside other wireless in-ear monitor rentals and an extensive rental inventory of professional audio equipment.
Contact the TC Furlong Rental Team today to rent Shure E3 Earphones wireless in-ear monitor systems in Chicago, Suburban Chicago, or nationwide, at 847.367.9588 or rentals@tcfurlong.com.