Genelec 5040A Studio Monitor Loudspeaker Rental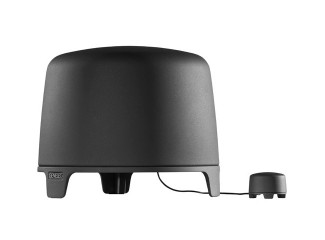 We offer Genelec 5040A rentals in Chicago, the Chicago suburbs, and nationwide.
If you have any questions about a Genelec 5040A loudspeaker rental in Chicago, suburban Chicago, or nationwide, or to reserve your rental, contact our Rental Team at 847.367.9588 or rentals@tcfurlong.com.
The Genelec 5040A is just one of many loudspeakers in our rental inventory.
The Genelec 5040A is an extremely compact active subwoofer designed to complement up to five 6010A's with accurate and dynamic bass response reaching down to 35 Hz. Matched perfectly with the 6010A's, the 5040A conveniently features a remote volume control allowing adjustment of the entire sound system as well as versatile acoustic controls for perfect room integration.
Designed by Genelec's R&D team in co-operation with internationally acclaimed Finnish designer Harri Koskinen, the 5040A subwoofer features an unobtrusive, modern appearance.
The 5040A features a magnetically shielded downward firing 6 1/2" bass driver attached to a die-cast aluminium base plate.
TC Furlong offers Genelec 5040A loudspeaker rentals alongside many other loudspeakers and an extensive rental inventory of professional audio equipment.
Contact the TC Furlong Rental Team today to rent the Genelec 5040A loudspeaker in Chicago, Suburban Chicago, or nationwide, at 847.367.9588 or rentals@tcfurlong.com.
Genelec 5040A Rental Documentation: