Ramsa WS-A500 Loudspeaker Rental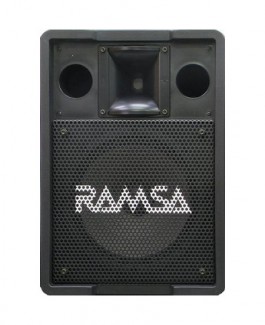 We offer Ramsa WS-A500 rentals in Chicago, the Chicago suburbs, and nationwide.
If you have any questions about a Ramsa WS-A500 loudspeaker rental in Chicago, suburban Chicago, or nationwide, or to reserve your rental, contact our Rental Team at 847.367.9588 or rentals@tcfurlong.com.
The Ramsa WS-A500 is just one of many loudspeakers in our rental inventory.
2-way bass-reflex type using 30cm (12″) woofer
60″×40″ Twin-Bessel (TB) horn (can be moved horizontally and vertically) for reliable control of horizontal and vertical directivity of mid/high ranges
Power handling capacity (Continuous program/RMS)- 200 W/100 W
Input impedance- 8 Ω
Frequency response- 70 Hz-20 kHz
TC Furlong offers Ramsa WS-A500 loudspeaker rentals alongside many other loudspeakers and an extensive rental inventory of professional audio equipment.
Contact the TC Furlong Rental Team today to rent the Ramsa WS-A500 loudspeaker in Chicago, Suburban Chicago, or nationwide, at 847.367.9588 or rentals@tcfurlong.com.
Ramsa WS-A500 Rental Documentation: