Countryman Isomax IV Condenser Microphone Rental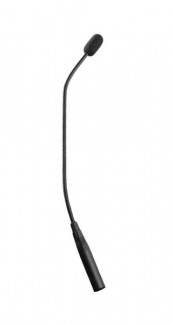 We offer Countryman Isomax IV rentals in Chicago, the Chicago suburbs, and nationwide.
If you have any questions about a Countryman Isomax IV rental in Chicago, suburban Chicago, or nationwide, or to reserve your rental, contact our Rental Team at 847.367.9588 or rentals@tcfurlong.com.
The Countryman Isomax IV is just one of hundreds of wired microphones in our rental inventory.
All Countryman Isomax IV rentals include stands, mic clips, and cables.
The ISOMAX 4RF's unique Active Vibration Isolation detects and subtracts table thumps, handling noise, and other vibration from the signal, providing full, clean sound without the need for bulky shock mounts. Its tightly-controlled, consistent pickup pattern preserves voice quality at any angle while reducing feedback. Supplied with windscreen.
Output Impedance- 270 Ohms balanced, transformerless. Will drive any load impedance without distortion at full rated SPL.
Overload Sound Level- 124 dB SPL at 1% THD
Power Requirements- 6 V to 50 V at 2 mA
Sensitivity- 5.0 mV/Pascal
Equivalent Acoustic Noise- 39 dBA SPL
TC Furlong offers Countryman Isomax IV rentals alongside hundreds of wired microphone rentals and an extensive rental inventory of professional audio equipment.
Contact the TC Furlong Rental Team today to rent the Countryman Isomax IV in Chicago, Suburban Chicago, or nationwide, at 847.367.9588 or rentals@tcfurlong.com.
Countryman Isomax IV Rental Documentation: