SSL Live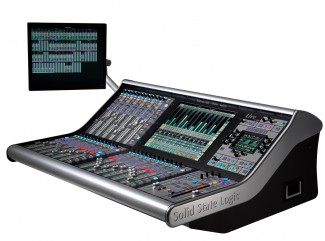 TC Furlong Inc. is proud to be a Platinum Dealer for the new SSL Live digital audio console!
Solid State Logic has been at the leading edge of audio console design for more than 35 years.  Many of the concepts, features and creative approaches to audio production taken for granted today as "the way things are done" in Music, Broadcast and Film Post production came to life on an SSL.
The Live may be the first ever SSL live sound console but it carries all of that SSL DNA.  We are confident that when you try it for yourself you will agree—this console carries forward the SSL tradition and delivers something special.
The Live presents a truly superb user interface that can work the way you work today and introduces a collection of powerful new features that could change the way you work tomorrow.  It has more sheer power and connectivity than anything else available at its price and of course, as you would expect from any audio console that bears the SSL name—it sounds impeccable.
To learn more about the SSL Live,  visit the SSL Live website.