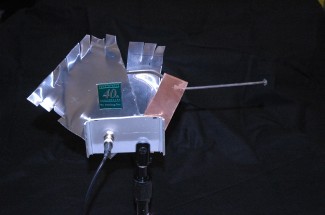 TC Furlong is proud to announce an entirely new antenna as part of their 40th Anniversary year.
While the competing fractal antennas from other companies are basically usable, they have an underlying flaw in the random number generation needed to produce an effective fractal pattern.
"Computers, when used to generate 'random' numbers, are in truth only able to produce pseudo-random numbers which are not completely random," states Scott Helmke, TC Furlong RF Designer.
"Looking at the real world instead of at computer design models, we observed that truly random numbers can be found in nature—and even in a pile of worthless junk."
Acting on that key insight, they developed TC Furlong's new "Tru-Random" technology to create a revolutionary antenna—the "Fractish" antenna.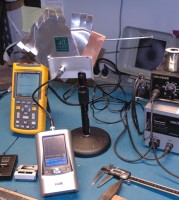 Aside from its striking looks and compact size, this is an antenna that works equally well on all frequencies from 70MHz all the up to 5GHz.
Simply connecting it to an RF spectrum analyzer shows the brilliance of its design—all the usual noise, interference, and "gack" that is seen from conventional antennas is much lower with the TC Furlong Fractish antenna.
The noise floor almost impossible to measure when using this antenna!
Aiming for worldwide release next April 1st, the TC Furlong Fx1000 Tru-Random Fractish antenna.