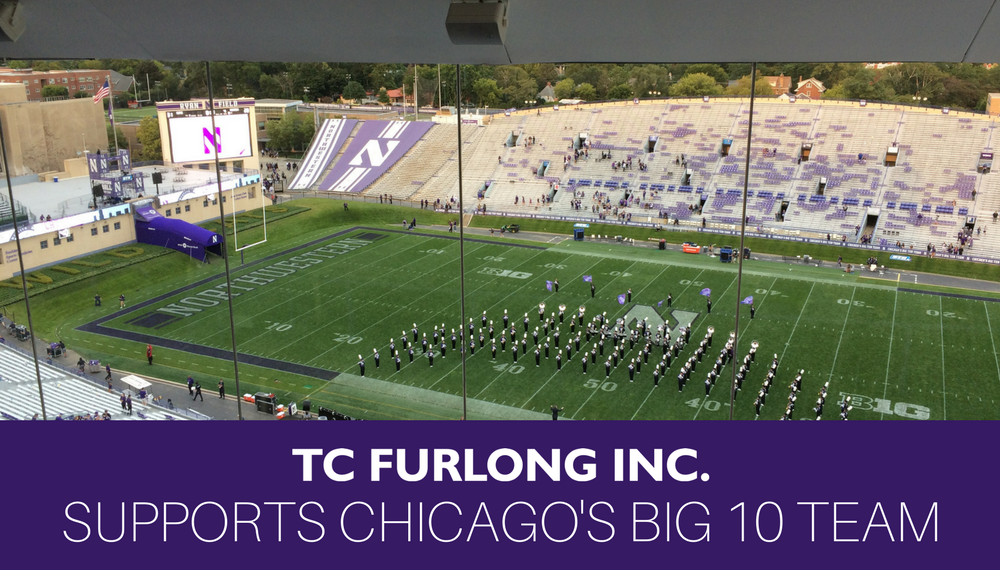 As students head back to school and the summer rolls to an end– college football is in full swing, and TC Furlong Inc. is excited to be a part of the Northwestern University Wildcats' 2017 season.
Since 2012, we have provided a wide range of audio support for Northwestern University home games, each year expanding the scope of the system with the single goal of improving the game-day experience for the Wildcat's loyal fans.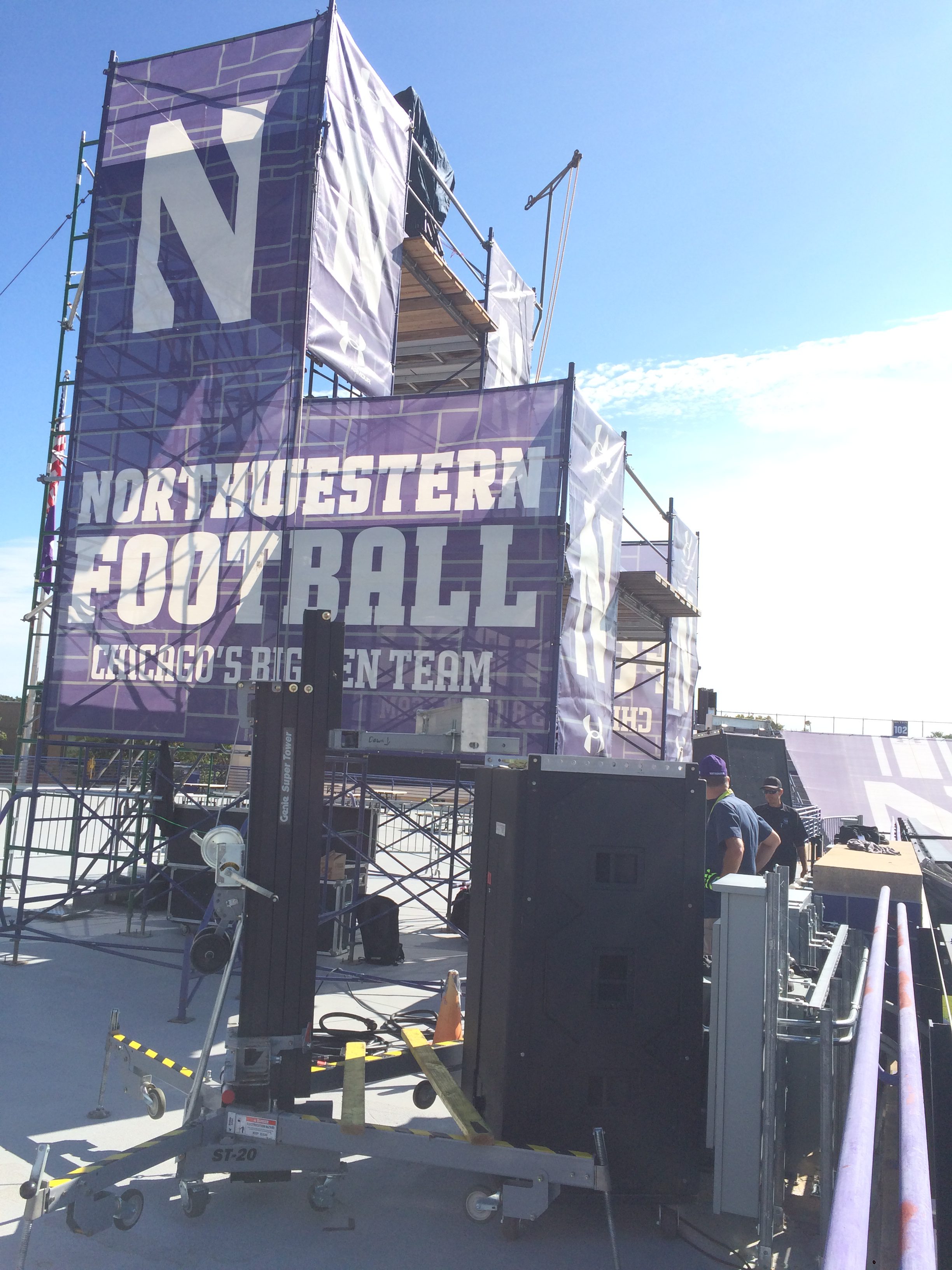 The stadium sound reinforcement system is based around two Danley JH90 "Jericho" loudspeakers that are able to fill the entire stadium with crystal clear, intelligible audio. Additionally, TC Furlong technicians handle RF coordination of all game-day production wireless gear, including coaching communications, television trucks and other media, as well as the critical referee microphone. Using Shure's groundbreaking Axient wireless technology, the RF coordinator is able to manipulate and monitor crucial transmitter data remotely from the booth.
Additional services we provide for the games include:
Wireless point-to-point audio links within the stadium
Reinforcement of the pep band
Playback of audio drop-ins
Coordination of the booth mixing operations
Wireless mixing of audio to club level suite
On-field special events and national anthem reinforcement
As each year passes, the system grows to meet the evolving requirements of the space. Due to this years' construction at Ryan Fieldhouse, significant changes had to be made, including hiring a crane to lift in the necessary equipment for the terrace and supporting audio/video needs for the WildCafe.
"There are a lot of plates that have to keep spinning at every game," says Crew Chief, Steve Whittenhall. "Things are very dynamic—our team of 7 is always on their toes."

Every year, our team of designers, engineers and technicians look forward to the opportunity to support Chicago's Big 10 team with professional audio equipment and services.
Let us know how our team can support your next important event. Contact Jeff Cech at 847.367.9588 or jc@tcfurlong.com.