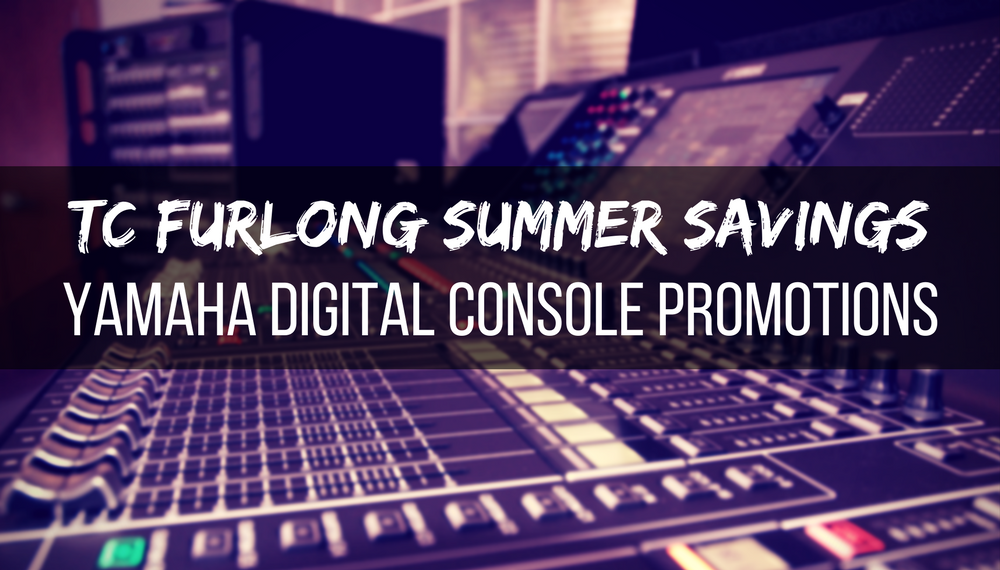 Last month, Yamaha announced the discontinuation of the PM5D and the LS9, two consoles that had become rider-friendly digital consoles in their respective markets. Although the consoles will be missed, the current line of CL, QL and TF series digital mixers provide a wide range of flexibility for a variety of applications, and Yamaha is currently running two stellar promotions to incentivize making the digital console leap.
1. Free RIO with purchase of CL or QL series console
Details: purchase of any CL and QL series digital console from TC Furlong Inc. will include an R-series input/output stage box at no additional charge. This promotion is valid now through the end of October 31, 2017. Other restrictions apply.
– Purchase CL5 or CL3 and receive a free Rio3224-D
– Purchase CL1 or QL5 and receive a free Rio1608-D
– Purchase QL1 and receive either a free Ri8-D or Ro8-D
2. Free Dante Interface Card or Tablet with purchase of any TF series console
Details: users who purchase any Yamaha TF series consoles between June 1 and August 31, 2017 will be given the option of receiving either a NY64-D Dante interface card or an Apple iPad 128GB at no-charge. Redemption for the promotion is done through the Yamaha Promotions website.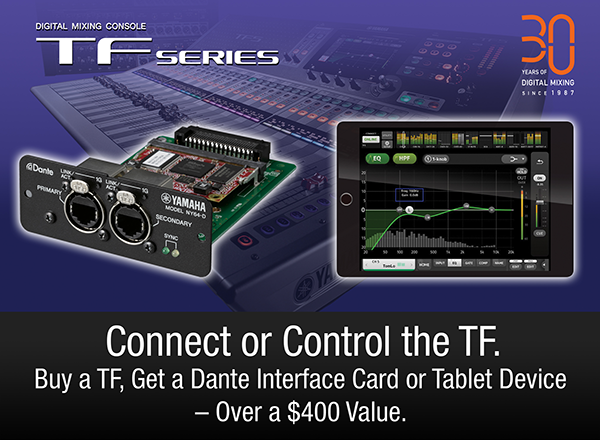 The PM5D and LS9 will be missed, but we are excited for what the future holds for Yamaha's digital consoles. In the meantime, take advantage of the current Yamaha promotions while they last! Call the sales team at 847.367.9588, and let us help design your next Yamaha digital console system.
For more information on purchasing a Yamaha digital console, or anything from our list of over 100 professional audio manufacturers, contact our Sales Team at 847.367.9588 or sales@tcfurlong.com.