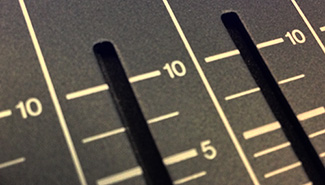 Choosing the perfect digital mixer for your application can be a daunting task.
We've compiled the top 10 questions you need to answer before making your decision.
1. How much should you plan to spend on a good digital mixer?
The question of budget is best dealt with as early as possible in the digital mixer decision process.
Recently, some manufacturers have come out with very low cost digital mixers—they appear to be a great bargain with lots of cool features for very affordable prices.
As tempting as it may be to save money, the old adage "you get what you pay for" holds true in the marketplace of digital mixers. They are, after all, highly sophisticated computer-based machines with more moving parts than any home or business computer.
From what we've seen, lower-cost digital mixers seem to have more reliability issues and can actually be more difficult to learn—mixing quickly can be a challenge.  It's important to understand up front the amount of time that will be required to master the features that you'll need to access.
That said…
2. Is it easy to learn and understand?
Some digital mixing consoles require classes or individual instruction to learn how to operate them.
For some institutions that works, but what if you're a church that has a different volunteer mixing each week?  Or maybe you're a school with many different users.
Many of today's digital mixers are much more intuitive and operate like analog mixers, only with the built-in effects, memory recall, and other benefits of digital mixing.
3. Who will be mixing, and who will be managing?
The technical competency of the mixer must be taken into account.
Can they deal with multiple fader layers or do they need a fader for every channel?  Would the answer change if the mixer had color-coded faders or scribble strips?  Can they handle a "fader flip" mode, where at the push of a button, they're mixing something other than the main mix on the faders?
It's also important to know the skill level of the person managing the console—or if there will be someone managing the console at all.
After each use, does the board need to be reset to a default setup?  Do certain users need to have their access limited to certain functions, maybe only allowing the most basic users to only change faders and mute switches?
4. How many inputs should a digital mixing console have?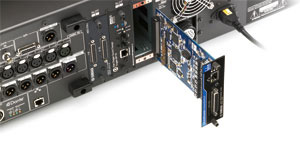 When deciding on which digital mixer you'll choose, you'll need to consider how many signal inputs the console will need to have both now and in the future.
With some models, that number is fixed at 32 inputs, 48 inputs, or some other number.
Some digital mixers have expansion capability.  For instance, you can buy a digital mixer with 32 inputs on board and then expand by adding outboard rack units that each have eight inputs and can be remotely controlled.
5. How many outputs should a digital mixing console have?
It's also a good idea to figure out how many and what type of output sends you will need before you make a decision.
You may want the option of matrix outputs, auxiliary outputs, monitor mix outputs, record outputs, overflow seating outputs, and direct outputs.  Take the time to plan where your signals need to go, and how you want to feed those paths.
6. What's the best size for a digital mixer's control surface?
Once you've landed on the number of inputs and outputs you'll need, you can look at options for the physical size of the control surface.
As a rule, digital mixers are smaller than their analog counterparts. If there isn't a dedicated space for front of house, you can "kill" fewer seats with a digital mixer.
7. Do you need a digital snake?
Some digital mixers boast that they have a digital snake. Do you need one or can you use the "copper wire" analog snake that is already in place?
Some digital mixers connect the same way an analog mixer does—all of the connectors are on the mixer itself.  Other types of digital mixers have a stagebox or rack mount chassis that houses the input connections, microphone preamps and analog-to-digital converters.
This digital snake arrangement can save money or cost more money, depending on your situation.  Generally speaking, it's a good idea to convert the analog input signal as close as possible to the source. However, a decent analog snake can be up to 300 feet long before any noticeable degradation takes place.
Digital snake boxes/rack units require good clean AC power, the same as the mixer.
8. Do you need to record?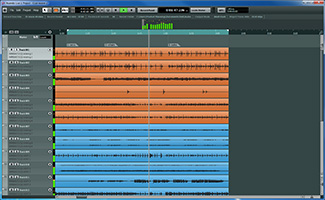 You'll need something to record onto and to store your recordings. These days it might be anything from a USB Flash Drive to a laptop computer, iPad or other tablets, in some cases even a smartphone.
Do you need a simple stereo recording—maybe a quick MP3 to post to a web site or email to someone?
Do you need full multi-track recording for mixing and editing later?
How do you interface the mixer with any number of these recording devices? It could be via a simple USB connection, Firewire 400 or 800, Apple's Thunderbolt interface, MADI, the list goes on and on.
Be sure the mixer you're considering will be able to interface with other devices you plan on using with it.
9. Can you do a virtual soundcheck?
Some digital mixers, through their recording interface, offer the opportunity to play back multi-track recordings from a previous show (from a tour, last week's service, etc.) before the band even gets there.
The system is then tuned up and ready for the band to arrive with minimal set up work to do—saving everyone a lot of time.
10. Does the manufacturer offer 24/7 support?  What about the dealer?
Some manufacturers offer a free 24/7 support line for users of their consoles, while other manufacturers offer little (or no) real-time support.
That said, what may be most important is that you buy from a dealer that plans to stand behind the products they sell, offering support for show emergencies, technical help, and even loaners for critical situations.
So now what?
Once you understand the complexities involved in choosing the perfect digital mixer for your application, you may feel overwhelmed.
Your best bet is to partner with a dealer who has the experience and expertise to walk you through these questions and ensure you make the best choice.
We're dealers for all major manufacturers of digital mixer and have several in our own rental inventory.  Our staff is filled with engineers who have years of experience on digital mixers in real-world situations.
Before you make a decision on your new digital mixer, please contact our Sales Team at 847.367.9588 or sales@tcfurlong.com.