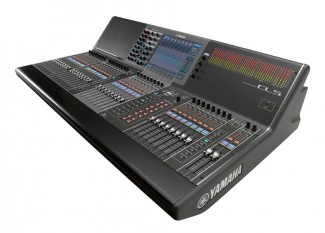 Yamaha Commercial Audio is offering several promotions on CL Series purchases through November 29, 2013.
CL Series consoles are Yamaha's latest and most advanced entry into the digital audio console market, combining intuitive operation with superior sound.
The built-in Dante network allows for quick and easy setup, with stageboxes placed at ideal locations and connected over Ethernet.
In addition to reduced CL pricing overall, every purchase of a CL console includes a free Rio stagebox and more:
Purchase a CL5 and receive a FREE Rio3224-D and $1,000 in credit to apply to additional Yamaha products on the same order
Purchase a CL3 and receive a FREE Rio3224-D and MBCL meterbridge
Purchase a CL1 and receive a FREE Rio1608-D and MBCL meterbridge
As stated above, these promotions end on November 29, 2013.
If you would like to spend some time on a CL console, we've extended our test drive program—take a CL series console on your next show for FREE!
Contact our Sales Team at 847.367.9588 or sales@tcfurlong.com for pricing on the CL series, or to set up your test drive.