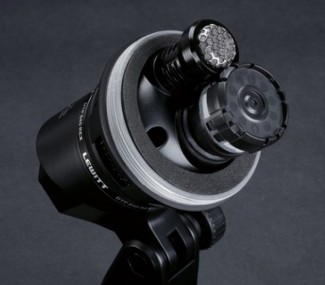 On tour with Adele and being used in recording studios around the world, Lewitt Microphones are finding great appeal with well-known producers and musicians.
Founded by Roman Perschone, a former project manager for a leading European manufacturer, Lewitt Microphones offer cutting edge, high-performance microphones designed to deliver unaltered, crystal clear sound, and excel in a variety of demanding studio and live applications.
Lewitt currently offers three series of microphones:
The LCT Authentica Series are highly-versatile condenser microphones that aim for new benchmarks of technology and sound quality in professional studio recording and on-stage use.
This series features the LCT 340 pencil condenser with interchangeable cardioid and omnidirectional capsules and the multi-pattern LCT 940, which combines the characteristics of a premium large-diaphragm condenser and a top-notch tube microphone in one housing.
The MTP Performance Series consists of professional-quality dynamic and condenser handhelds that are also well-suited for instrument applications, including the MTP 440 DM cardioid dynamic mic and the MTP340 cardioid condenser microphone.
The DTP Percussion Series serves the needs of drummers and audio professionals looking for pristine drum sounds.
The flagship DTP 640 REX kick drum microphone combines both a dynamic and condenser microphone for accurate reproduction of a kick drum's punch and attack along with the tonal resonance and warmth of the drum shell.
For more information on Lewitt Microphones, visit www.lewitt-audio.com, or contact our Sales Team at 847.367.9588 or sales@tcfurlong.com.