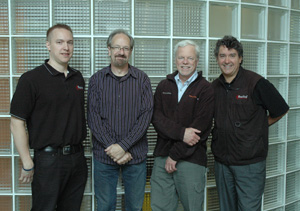 Radial Engineering Ltd. is a manufacturer of professional audio products based in Vancouver, British Columbia, Canada.
Quality construction, exceptional audio performance, and superb customer service have served to make Radial one of the most respected and trusted brands in the industry.
TC Furlong, Inc. has been a Radial dealer from the very beginning.
We were recently visited by founder and CEO Peter Janus and David "Shuu" Guidish to show off a few new items—among them was the Firefly Tube Direct box.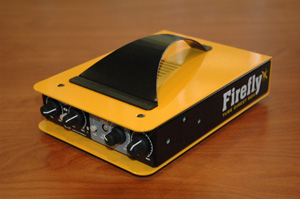 The Firefly is a high output tube direct box designed for stage and studio.  It combines Radial's award winning zero negative feedback class-A front end with the warmth and character of a 12AX7 tube drive circuit and Radial's legendary transformer coupled output.
With two inputs, separate gain, and remote switching Drag Control load correction for optimal tone and a variable high-pass filter to eliminate resonance, the Firefly is truly a one of a kind, high performance direct box.
You can learn more about the Firefly at Radial's website.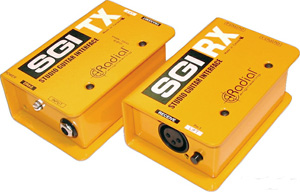 While it's been around a while now, the Radial SGI™ Studio Guitar Interface system is a high performance line driver system that can take an unbalanced guitar signal and allow you to drive it as far as 100 meters (300ft) without noise.
On stage, the SGI can be used to play the guitar amp using off-stage isolation cabinets or be used to manage guitar signals to and from wireless systems, pedalboards and amplifiers.  The SGI has become increasingly popular among Houses of Worship and any place you want to reduce stage volume.
The SGI consists of two boxes: the SGI-TX transmitter and the SGI-RX receiver.  The connection between the TX and RX is made using a standard balanced XLR microphone cable.  To use, you simply plug your guitar into the SGI-TX input and connect your amp from the SGI-RX output and you are set to go—the SGI does all of the balancing, buffering and impedance matching for you.
Check out the SGI here.