by Brian Grahn, Sales/Marketing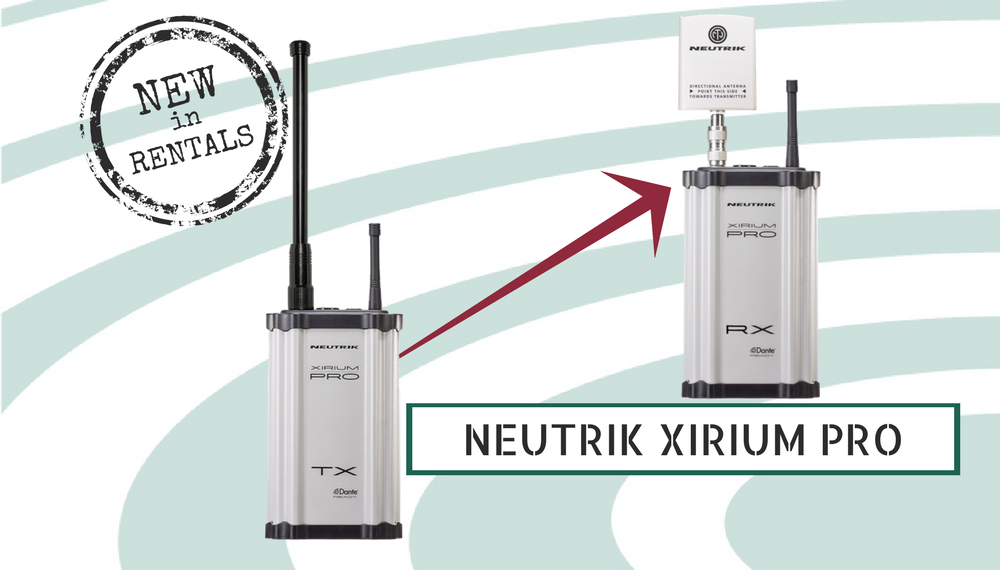 TC Furlong Inc. has recently added Neutrik's Xirium Pro wireless point-to-point system to its extensive rental inventory of wireless devices. Xirium Pro allows users to eliminate long cable runs with a rugged and easily configured wireless link.
Xirium Pro consists of a network of devices linked together, including a transmitter, receivers, specialty antennas, optional repeaters, and management software. Operating in the 5.0 GHz band, the TX base unit transmits 2 channels of compression-free, 24-bit / 48 kHz digital audio, and a single transmitter can be linked to several receivers to wirelessly distribute audio over a large area.
Repeaters can be added to the system to extend range, or overcome walls, corners and other obstacles. Repeaters also add a second, redundant audio source to the system, creating a true diversity system for even more reliable reception. For more difficult RF environments, the XROC (Extreme Ruggedized One Channel) feature helps eliminate any opportunity for interference to affect the audio signal.
Xirium device housings are IP54 rated and include an internal Li-Ion battery pack that provides approximately 10 hours of battery life. TX and RX bases employ modular cards that feature flexible I/O options, including analog line, AES/EBU and Dante. All devices in a system can be consolidated using the built-in 2.4 GHz antennas and a wireless access point. Once synced to the network, control of all device parameters can be accessed through the free Xirium Pro app.
Neutrik's Xirium Pro wireless point-to-point system is a great alternative to long cable runs to delay towers and other hard to reach locations. For more information on the system, visit the Xirium Pro website.
For more information about adding our new Xirium Pro system or any of our other wireless products to your next rental, please contact our Rental Team at 847-367-9588 or rentals@tcfurlong.com.
TC Furlong also sells Neutrik Xirium products along with other major audio brands. For questions about purchasing a Xirium Pro system or anything from our list of over 100 professional audio manufacturers, contact our Sales Team at 847-367-9588 or sales@tcfurlong.com.