Over the past month, several new products have been announced.
Here are a few we're interested in getting our hands on:
Midas M32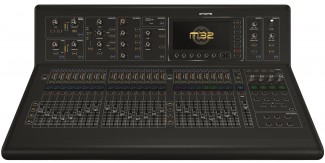 The M32 live performance and studio recording digital console is Midas's latest entry into the small-format digital console market.
With 32 award-winning MIDAS mic preamps and 25 time-aligned and phase-coherent mix buses, it delivers up to 40 simultaneous input channels that should cover the most demanding applications. AES50 networking allows up to 96 inputs and 96 outputs, while open architecture allows for future 96kHz operation. The 192kHz AD/DA converters offer outstanding audio performance.
Learn more about the Midas M32 Digital Console.
Genelec 8010 Active Studio Monitors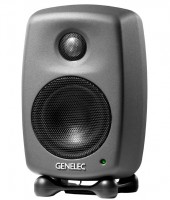 Despite their very compact size, the new Genelec 8010 allows professionals to work in compact studios and on the move with an accurate monitoring tool.
Genelec monitors are widely used in broadcast, music and post-production studios around the world.  The 3" woofer and active amplification of the 8010 allow these tiny monitors to offer accurate audio all the way down to 74Hz.
The Genelec 8010 is ideal for small studios and OB vans, and is a perfect companion for portable recording devices and other mobile work.
Check 'em out here.
Radial ProMS2 Passive Microphone Splitter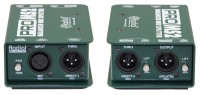 The Radial ProMS2 is a high performance mic splitter that accepts a balanced microphone signal and sends it to three outputs simultaneously.  As a passive device, there is no need for power–merely plug in and the ProMS2 automatically springs to life,delivering pristine audio without artifact or color.
With Radial's high performance Eclipse transformer for optimal signal transfer; direct, isolated, and auxiliary outputs; and Radial's typical rugged 14-gauge steel construction (for added durability and shielding); the ProMS2 provides the sonic quality and reliability you've come to expect from Radial Engineering.
Learn more here.
QSC TouchMix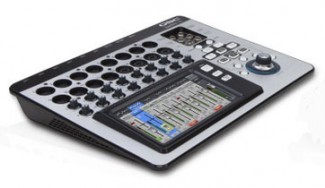 Shipping this summer, QSC recently introduced their new TouchMix compact digital mixers.
The TouchMix mixers are designed for musicians, production professionals, and live performance venues that need the power and capability of a large "concert" mixing console in a compact, affordable, and easy to use form.
TouchMix-8 and TouchMix-16 mixers have the functionality to satisfy demanding professionals, while offering a range of features and functions that help the less experienced user achieve quality results.
Take a look at the TouchMix family here.
For more information about any of these products, or to get a quote, please contact our Sales Team  at 847.367.9588 or sales@tcfurlong.com.