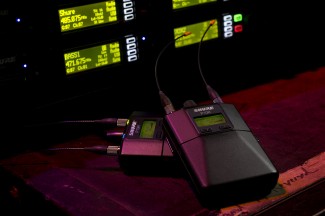 Seeing an increase in demand for Shure's Professional Monitoring Systems (PSM), we recently added more than 20 additional channels of PSM900 and PSM1000 wireless IEM packages, along with additional PA821 and PA421 antenna combiners.
Shure's PSM line remains incredibly stable, reliable, and affordable, with unmatched audio quality for all of our customers. Integration with Wireless Workbench 6 aids our technicians in properly coordinating wireless IEM with many other brands and models of wireless equipment.
This recent addition brings our inventory to 40 channels of PSM900 and PSM1000 over several frequency bands.
With more than 200 channels of production wireless in-house, we can provide the perfect system for your application.
Contact our Rental Team at 847.367.9588 or rentals@tcfurlong.com for help with your next wireless rental!