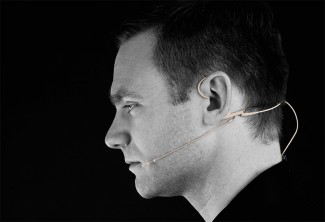 DPA Microphones are some of the most requested microphones in our extensive rental inventory.
Whether you are looking to mic a single presenter or an entire orchestra, DPA microphones meet their ultimate goal—to provide the absolute finest possible microphone solutions for your tasks.
DPA microphones are globally praised for their exceptional clarity, transparency, and uncolored sound.
Our inventory of DPA microphones numbers in the hundreds, and includes:
4061 omnidirectional lavalier microphone
4065-FL omnidirectional headset microphone
4066 omnidirectional headset microphone
4080 cardioid lavalier microphone (optimized for speech)
4088 cardioid headset microphone
4099/d:vote cardioid clip-on instrument microphone (including all instrument mounts DPA provides)
d:fine earset microphone
d:fine headset microphone
d:facto II handheld microphone, also available as a capsule for wireless systems
All of our DPA lavalier, earset, headset, and clip-on microphones are available as hard-wired or adapted for Shure, Sennheiser, Lectrosonics, and others.  Call us to check compatibility with your specific wireless system.
We also carry over several hundred DPA accessories, including microdot adapters and a wide variety of clips and instrument mounts.
If you would like to rent DPA microphones, please contact our Rental Team at 847.367.9588 or rentals@tcfurlong.com.