By Oz, Sales/Marketing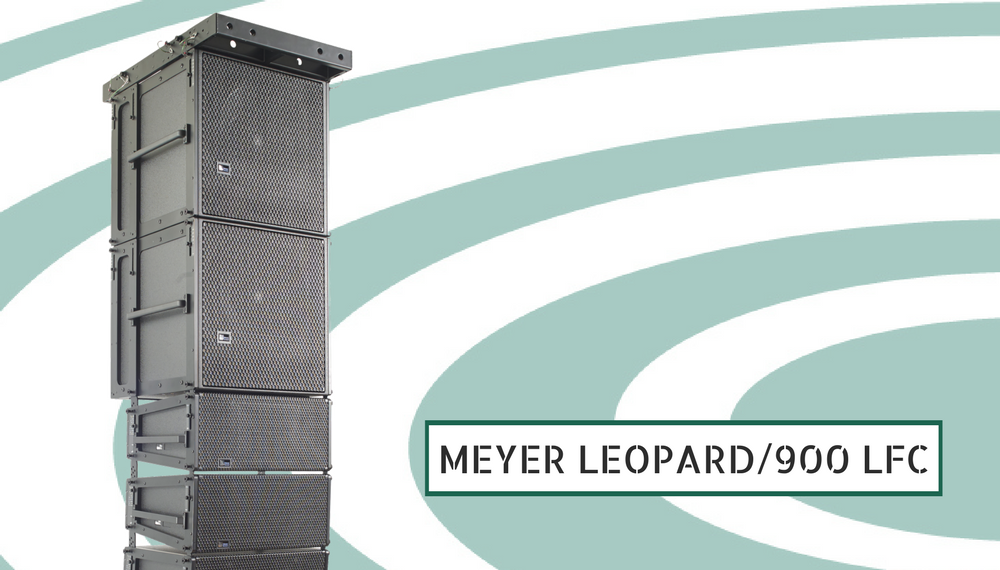 Just as Meyer Sound is always improving the state of the art, TC Furlong, is dedicated to refreshing our rental inventory. So when Meyer Sound Laboratories expanded the LEO family of loudspeakers with their LEOPARD linear line array loudspeaker and 900-LFC Low Frequency Drivers, we added them to our loudspeaker offerings.
---
The LEOPARD linear line array loudspeaker is the smallest of the LEO family of loudspeakers. The LEOPARD reproduces audio with extraordinary accuracy, similar to the other members of the LEO family. with its size and versatility, LEOPARD is suited for many applications from mid-sized touring and live theatre to house of worship and live performance installations. Whether you are amplifying a symphony or a heavy-metal concert, the LEOPARD can handle it.
The LEOPARD system is optimized for use in arrays, with default low-mid array compensation for very simple set-up. Get great sound right from the start with Native Mode. The MDM-5000 distribution module offers LEO family users a dependable and easy way to route AC power, Audio, and RMS signals to easily maintain signal integrity. The system is light enough to fly an array of six LEOPARD loudspeakers with two accompanying 900-LFC low frequency drivers on a single ½ ton motor. The integrated and new D-class amplifier significantly reduces distortion and generates less heat.
Accompanying the LEOPARD loudspeakers, the 900-LFC is unlike typical subwoofers. A completely neutral loudspeaker with ultra-low distortion, it adds no sonic signature of its own and reveals the audio source with precision. The 900-LFC also brings low-end control and impact of its larger siblings, 1100-LFC, to a compact package. A combination of consistency and headroom, along with a small footprint, gives flexibility and control in low-end directivity system design, including those with limited floor space.
A dual-driven amplifier and newly designed driver provide impressive acoustic power efficiency. The 900-LFC is a powerful tool for implementing basic subwoofer arrays and cardioid systems with its linear performance and box-to-box consistency. The loudspeaker is ideally matched for LEOPARD arrays and can be flown with LEOPARD loudspeakers without transition frames.
---
For more information on adding a LEOPARD and 900-LFC line array system to your next rental or show, contact our Rental Team at 847.367.9588 or rentals@tcfurlong.com.
We are authorized dealers for Meyer Sound, as well as many other manufacturers. If you have any questions about purchasing a LEOPARD system, or anything from our list of over 100 professional audio manufacturers, contact our Sales Team at 847.367.9588 or sales@tcfurlong.com.