By Oz, Sales/Marketing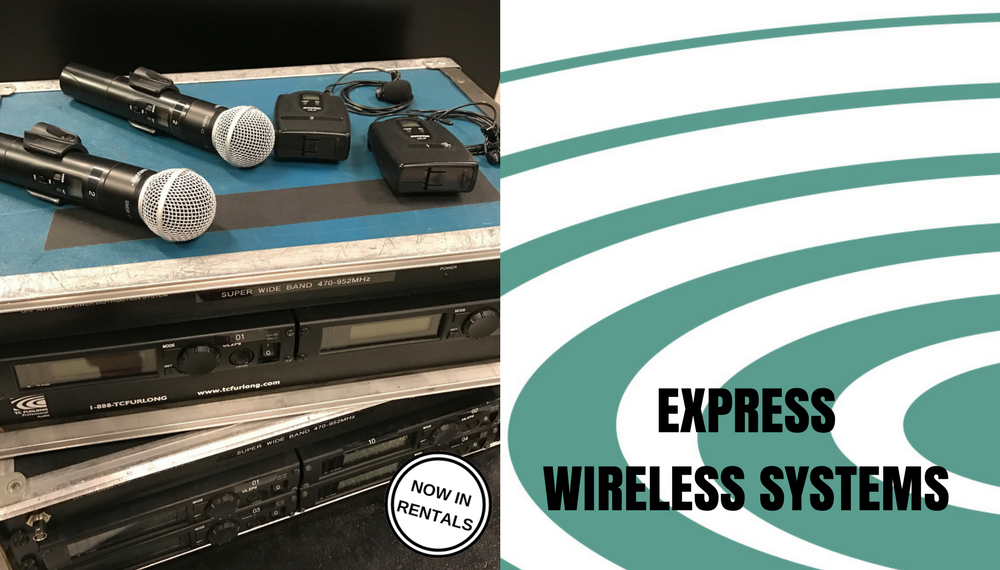 At TC Furlong, we typically design and assemble each wireless system specifically to our customers' specifications, but sometimes, a quick and simple solution is best.
We now offer Express Wireless Systems featuring Shure ULX-P in single, dual, and quad configurations that are racked up and ready to go. Transmitter options include SM58 hand-helds, WL-185 lavalieres, and Point Source Audio CO-8WS ear-worn. All express systems include fresh batteries, ½ wave antennas, frequency coordination, and complete shop testing.
ULX-P is one of many Shure wireless systems that we have in our rental inventory. Audio engineers and sound contractors rely on Shure's wireless solutions to achieve clear, hassle-free wireless sound. An ultra-wide tuning range for ULX, with up to 40 compatible systems, guarantees confident command of demanding installations and live sound productions.
Over 1400 selectable, pre-programmed frequencies are available, and Automatic Frequency Selection provides a straight shot to a clear channel. ULX Professional systems offer more advanced features and controls, including lockable settings and group scan function.
For more information on adding an Express Wireless System to your next rental or show, contact our Rental Team at 847.367.9588 or rentals@tcfurlong.com.
We are authorized dealers for Shure, as well as many other manufacturers. If you have any questions about purchasing a Shure wireless system, or anything from our list of over 100 professional audio manufacturers, contact our Sales Team at 847.367.9588 or sales@tcfurlong.com.