Shure PSM600 Wired In-Ear Monitor Rentals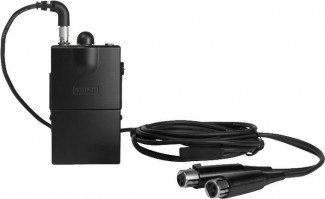 We offer Shure PSM600 rentals in Chicago, the Chicago suburbs, and nationwide.
If you have any questions about a Shure PSM600 rental in Chicago, suburban Chicago, or nationwide, or to reserve your rental, contact our Rental Team at 847.367.9588 or rentals@tcfurlong.com.
Shure PSM600 is one of several in-ear monitor systems in our rental inventory.
All Shure PSM600 rentals include cables and single-driver earbuds.
The Shure PSM600 Personal Stereo Monitor System is a wired, stereo monitor system designed for onstage applications. The PSM has several advantages over onstage loudspeaker monitors: it is less visible, has better sound, allows freedom of movement, and reduces the chances of feedback. It is a versatile system, designed for use in many different sound reinforcement applications: public address, live music, theater, and electronic news gathering (ENG).
Stereo or MixMode control for custom monitor mixes.
Switchable high-frequency boost
Volume and Balance dials for easy user access.
All metal construction
TC Furlong offers Shure PSM600 rentals alongside other in-ear monitor rentals and an extensive rental inventory of professional audio equipment.
Contact the TC Furlong Rental Team today to rent Shure PSM600 wired in-ear monitor systems in Chicago, Suburban Chicago, or nationwide.
Shure PSM600 Rental Documentation: