DPA 4088 Headset Microphone Rental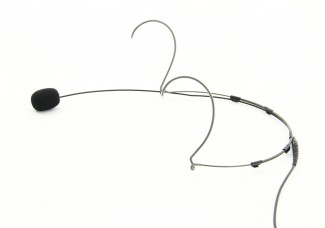 We offer DPA 4088 Headset rentals in Chicago, the Chicago suburbs, and nationwide.
If you have any questions about a DPA 4088 Headset rental in Chicago, suburban Chicago, or nationwide, or to reserve your rental, contact our Rental Team at 847.367.9588 or rentals@tcfurlong.com.
The DPA 4088 Headset is just one of hundreds of microphones in our rental inventory.  It is available in wireless and hard-wired formats.
The DPA 4088 is a miniature cardioid headset mic built on the finest DPA experiences in microphone design and manufacturing, providing the best sounding directional headworn microphone available today for performing talent of various sorts.
Open, natural and reliable are the most describing words for this microphone. The high quality of the microphone itself means that you will hear the sound of the voice right away – not the microphone. In acoustically demanding live performance environments, where background noise and feedback is a concern, the 4088 will tackle these challenges with ease.
The smooth and elegant design of the 4088 makes it the most invisible headworn cardioid microphone today. Sound quality, visual elegance and versatility go hand in hand to transform every show into the performance of a lifetime. The capsule is a pre-polarized first order pressure gradient transducer, hidden in a small and lightweight housing with dimensions just slightly larger than our omni capsules.
The mechanical design is based on the proven quality of the 4066 headset microphone. The headset mount is exactly the same; the boom however is 3 centimeters longer in order to meet the need for placement at the corner of the mouth. The flexibility and stability of this construction is unique and has no equal.
Directional characteristics: Cardioid
Principle of operation: Pressure gradient
Cartridge type: Pre-polarized condenser element with vertical diaphragm
Frequency range, ± 2 dB: 100 Hz – 20 kHz (4 – 6 dB soft boost at 15 kHz)
Sensitivity, nominal, ±3 dB at 1 kHz: 6 mV/Pa; 44 dB re. 1 V/Pa
Equivalent noise level, A-weighted: Typ. 26 dB(A) re. 20 µPa (max. 28 dB(A))
Equivalent noise level ITU-R BS.468-4: Typ. 38 dB (max. 40 dB)
S/N ratio, re. 1 kHz at 1 Pa (94 dB SPL): 68 dB (A)
Total harmonic distortion (THD): < 1 % up to 123 dB SPL peak; < 1 % up to 120 dB SPL RMS sine
Dynamic range: Typ. 97 dB
Max. SPL, peak before clipping: 144 dB
Output impedance: 30 – 40 ohm
Cable drive capability: Up to 300 m (984 ft)
Power supply: For wireless systems:  Min. 5 V – max. 50 V through DPA adapter. With DAD6001-BC/DAD6024/DAD4099:  48 V phantom power ±4 V for full performance.
Connector: MicroDot
Color: Black, brown or beige
Microphone weight: 14 g (0.5 oz) incl. cable and MicroDot connector
Microphone diameter: 5.5 mm (0.25 in)
Microphone length: 11 mm (0.5 in)
Cable length: 1.2 m (3.9 ft)
Cable diameter: 1.6 mm (0.06 in)
Polarity: Positively increasing sound pressure produces positive going voltage on MicroDot pin
Operating temperature range: -10 to 45 °C (14 to 113 °F)
TC Furlong offers DPA 4088 Headset rentals alongside hundreds of microphone rentals and an extensive rental inventory of professional audio equipment.
Contact the TC Furlong Rental Team today to rent the DPA 4088 Headset in Chicago, Suburban Chicago, or nationwide, at 847.367.9588 or rentals@tcfurlong.com.
DPA 4088 Headset Rental Documentation: