On-Site RF Scanning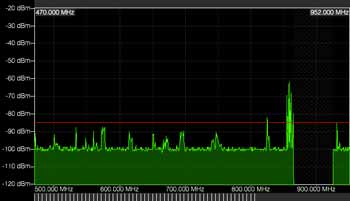 While sophisticated RF software can coordinate frequencies around TV broadcast channels and known production wireless gear, it can't adjust for the possibility of a business next door using wireless microphones in their conference room or other unknown sources.
In order to guarantee a rock-solid wireless coordination, an on-site RF scan is critical.
We have years of experience in providing thorough analysis and complete reporting of meaningful data regarding RF signals and the RF noise floor that is present in any location.
On-site performance verification of existing antenna systems is also available.
Qualified technicians with state-of-the-art RF spectrum measurement equipment are available for on-site scan services anywhere in the USA.
Please contact Jeff Cech at 847.367.9588 or jc@tcfurlong.com for more information.