by Brian Grahn, Sales/Marking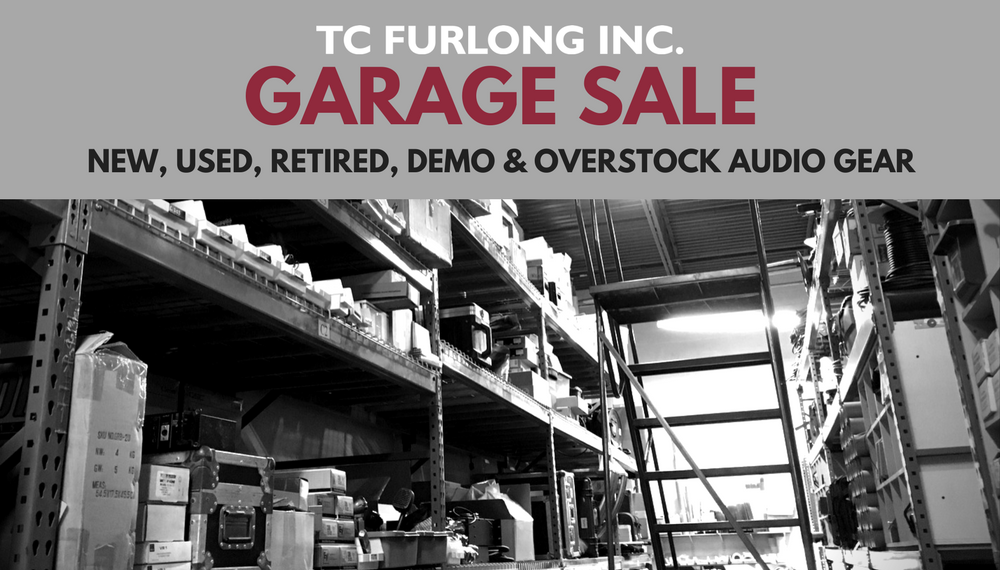 Every few years, we search through the vault and gather up a mix of bargains and put them on sale at our TC Furlong Inc Garage Sale.
This year, the sale is on Thursday, September 7, 2017, and includes great prices on brand new A- and B-stock equipment, items retired from our rental inventory, open-box returned gear and even a handful of microphones and analog processors.
Some sample items include:
Analog mixing consoles
Amplifiers
Near-field studio monitors
Wide array of microphones and direct boxes
As well as an assortment of:

Mic stands and stand accessories
Patch cables
Snakes
Speaker cables
Connectors and adapters
Racks and cases
The sale will run from 10am to 5pm at the back of our shop and will feature food and refreshments. Make sure to come early to find the best deals! The first 100 people to arrive will be eligible for our raffle of a FREE pair of Shure SE215 headphones.
Cash, check and credit card will be accepted. Give us a call at 847.367.9588 or visit www.tcfurlong.com/garagesale for additional details.