by Oz, Sales/Marketing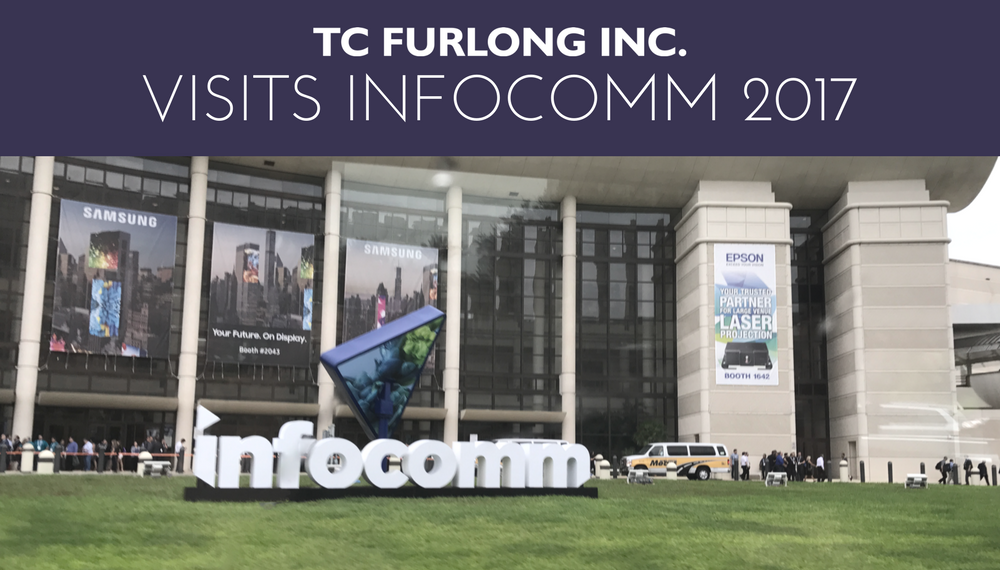 TC Furlong Inc. is dedicated to keeping up with the latest and greatest in the live sound industry. I recently traveled to Orlando for InfoComm 2017. The convention meets every year and covers audio, video, and lighting. Here are some gear highlights I took away from Infocomm 2017:
Shure: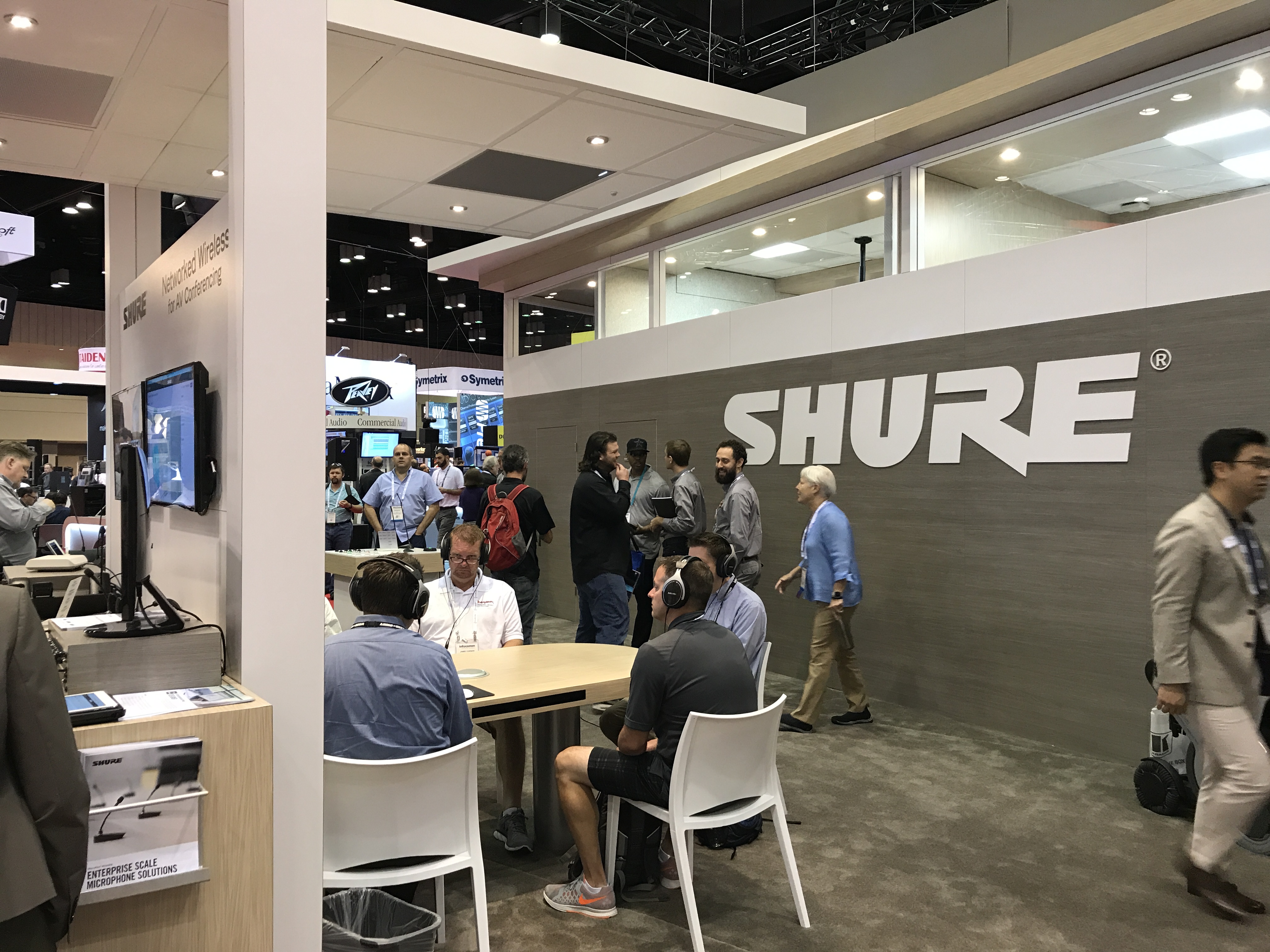 Axient Digital:
The Axient Digital system was announced a few months ago, but the full system made an appearance at InfoComm. I had a chance to get my hands on the new equipment.
Axient Digital system has a few major advancements making it the most versatile wireless microphone system that Shure is currently offering. Here are a few major features of the new system:
Axient Digital transmitters and receivers are both wide band spanning 184 MHz. This means that users don't have to own and manage multiple frequency blocks. All Axient Digital systems are compatible with each other.
The dual and quad receivers are the same for both the basic AD transmitters and ADX transmitters. This makes upgrading even a single channel of Axient Digital very simple. It also means that an Axient Digital system can operate with AD and ADX transmitters simultaneously.
The Axient Digital system is capable of operating in high density mode, allowing upwards of 47 channels operating per 6 MHz TV band and 63 channels per 8 MHz TV band.
Microflex Complete:
Shure announced the release of their new conferencing system called Microflex Complete at InfoComm 2017. The systems are intended to be a complete audio system designed for conferences and meetings ensuring that every participant can hear and be heard clearly. The system is available in wired or wireless configurations. The system is able to be either mobile or installed and can be tailored to each individual application as needed.
d&b audiotechnik: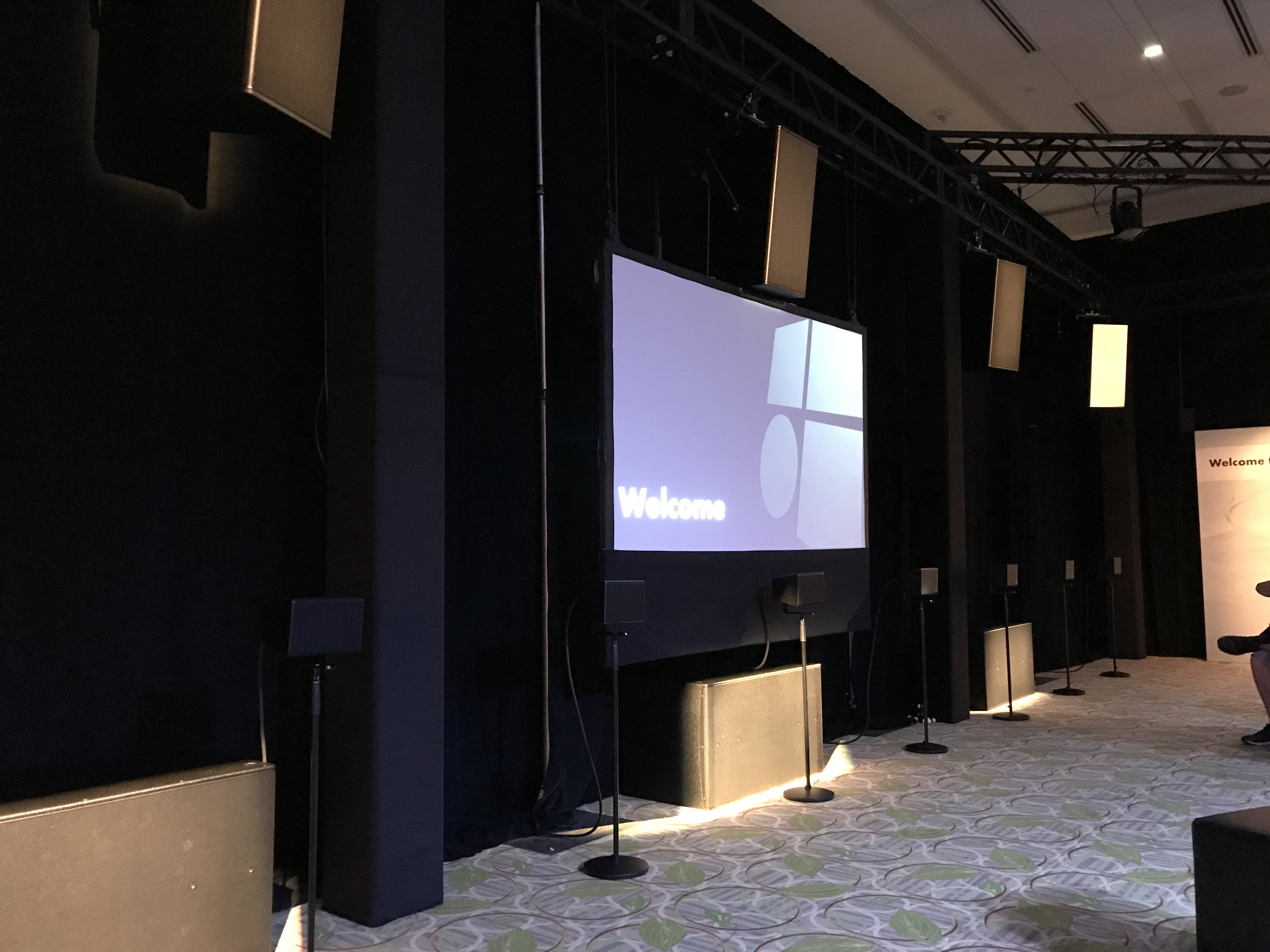 d&b audiotechnik was featuring their brand new Soundscape processing engine as well as their new 24S loudspeaker and 21S subwoofer. I sat in on a demo for both of these new products.
The Soundscape system has the impressive ability to locate a sound source in an environment rather than simply using a stereo image. Placing a sound in the stereo field produces positional information for only a small section of the audience. Now, its true location, or origin, can be realized. The system creates a natural auditory picture that intensifies the visual environment.
The system is powered by the DS100 signal engine which routes and distributes large channel counts across multiple locations. The signal engine is a Dante enabled 3 RU matrix processor that provides 64 inputs and 64 outputs, with level and delay adjustments at all cross points, EQ, input/output processing and recallable presents. It seamlessly integrates with the DS10 Audio network bridge, which interfaces between the Dante audio transport protocol and the AES3 inputs of the d&b amplifiers. The system is managed by the R1 Remote control software.
The demonstration was an impressive show of the versatility of the Soundscape system and had me smiling the whole time. It will be interesting to see what applications this system will be used for.
The 24S full range two-way loudspeaker and its companion 21S Subwoofer were also featured in the demo, providing impressive support for the Soundscape system. d&b systems have always been impressive when it comes to their sound, and these additions to their lineup are no exception.
Yamaha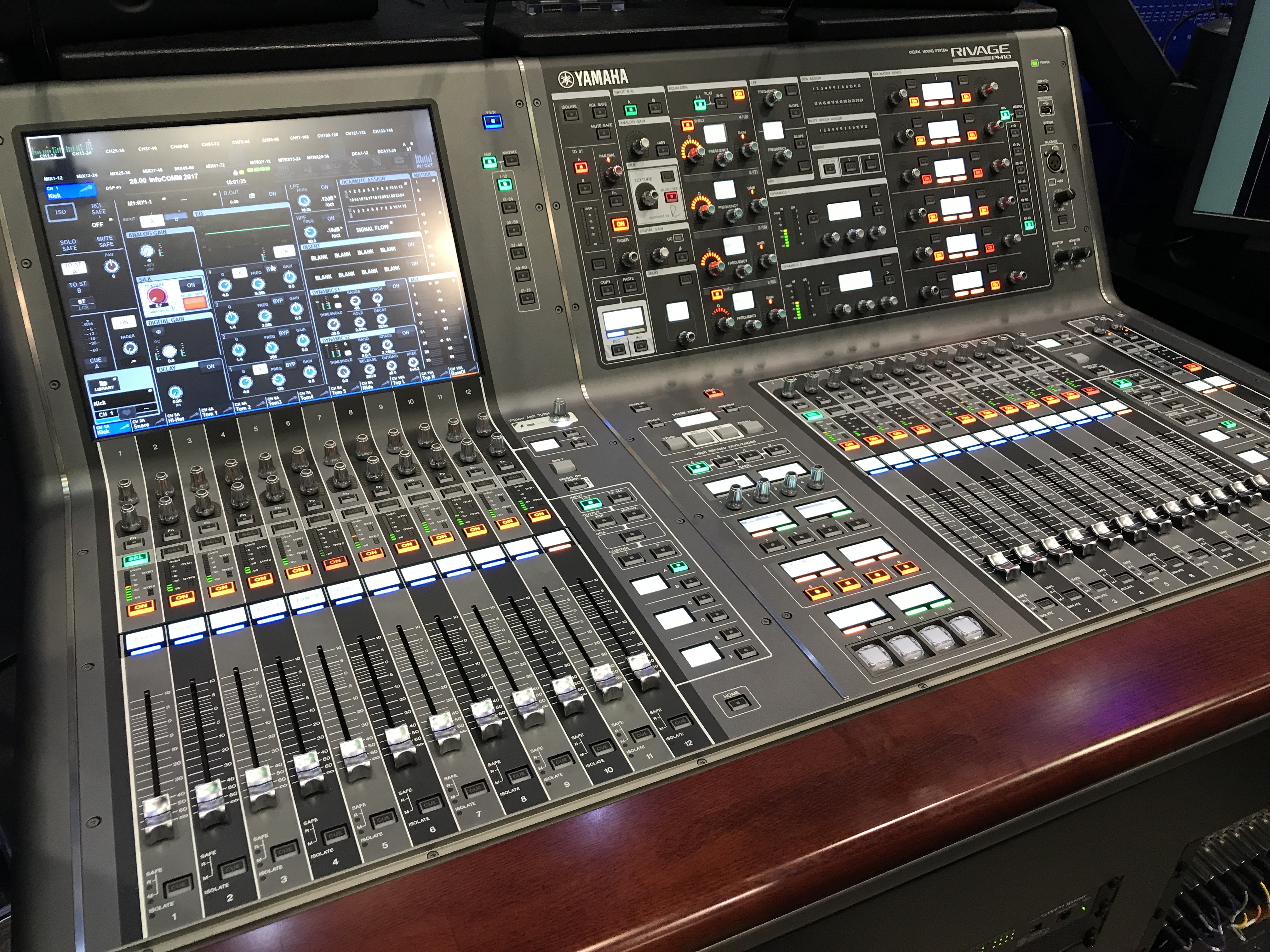 The new Yamaha CS-R10-S surface is the newest addition to the Rivage system lineup. The surface is approximately two thirds the size of the existing CS-R10, but offers the same operability. There is an up-coming dual console function will allow the CS-R10 and CS-R10-S to be connected to a single DSP-R10 DSP engine so that the surfaces can be used as FOH and monitor positions. The addition of this new surface represents an ongoing effort by Yamaha to introduce more options for building a versatile mixing system.
While it's hard to try and see everything at a convention of this size, I was able to get an exciting glimpse into the near future of professional audio. If you have any questions about any of the products featured in this blog, feel free to contact me or Brian at sales@tcfurlong.com or 847-367-9588.