Warranty Support Advantage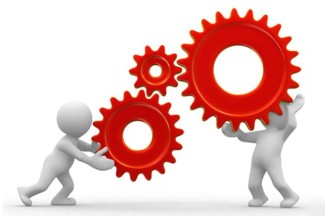 One of TC Furlong's operating prinicpals is "BETTER AUDIO BY DESIGN."  Good design includes choosing reliable gear, having a plan when gear fails, and having a reliable gear supplier.
One of the many advantages to buying gear from TC Furlong is our exclusive warranty support service that offers end-to-end peace of mind on every purchase:
If any new item you buy from us fails during the manufacturer's warranty period, we will provide a no-charge loaner while we assist you in dealing with the manufacturer to correct the problem.
If any new item you purchase from TC Furlong is dead out of the box, we will loan you a suitable substitute while we work with the manufacturer to get you an advance replacement
If the item fails after the manufacturer's warranty expires, we will provide a 50% discount off the normal rental rate while we assist you in dealing with the repair, for as long as you own the gear.
24×7 technical support
Assistance with warranty claims including proof of purchase and shipping/receiving support
Free lifetime frequency coordination and firmware upgrade assistance
TC Furlong's warranty support advantage is another way to achieve "BETTER AUDIO BY DESIGN."
Contact us at 847.367.9588 if you have questions about our warranty support advantage or if you need any support with your new gear!
---
Important details: All warranties are directly between the buyer and the manufacturer.  TC Furlong Inc. does NOT offer or provide any type of warranties.  This is NOT a warranty or extended warranty program and no warranty of any sort is implied.  This program has significant restrictions: applies only to new items sold directly by TC Furlong Inc. (excludes used equipment or items sold through auction or broker sites); buyers will need to pay shipping and cartage expenses (not covered by manufacturer's warranty); normal rental policies (related to insurance, contracts, cartage, etc.) apply to loaners and discount rentals; TC Furlong Inc. does not guarantee availability of loaner equipment and reserves the right to offer substitutes; program is subject to change; other limitations apply.