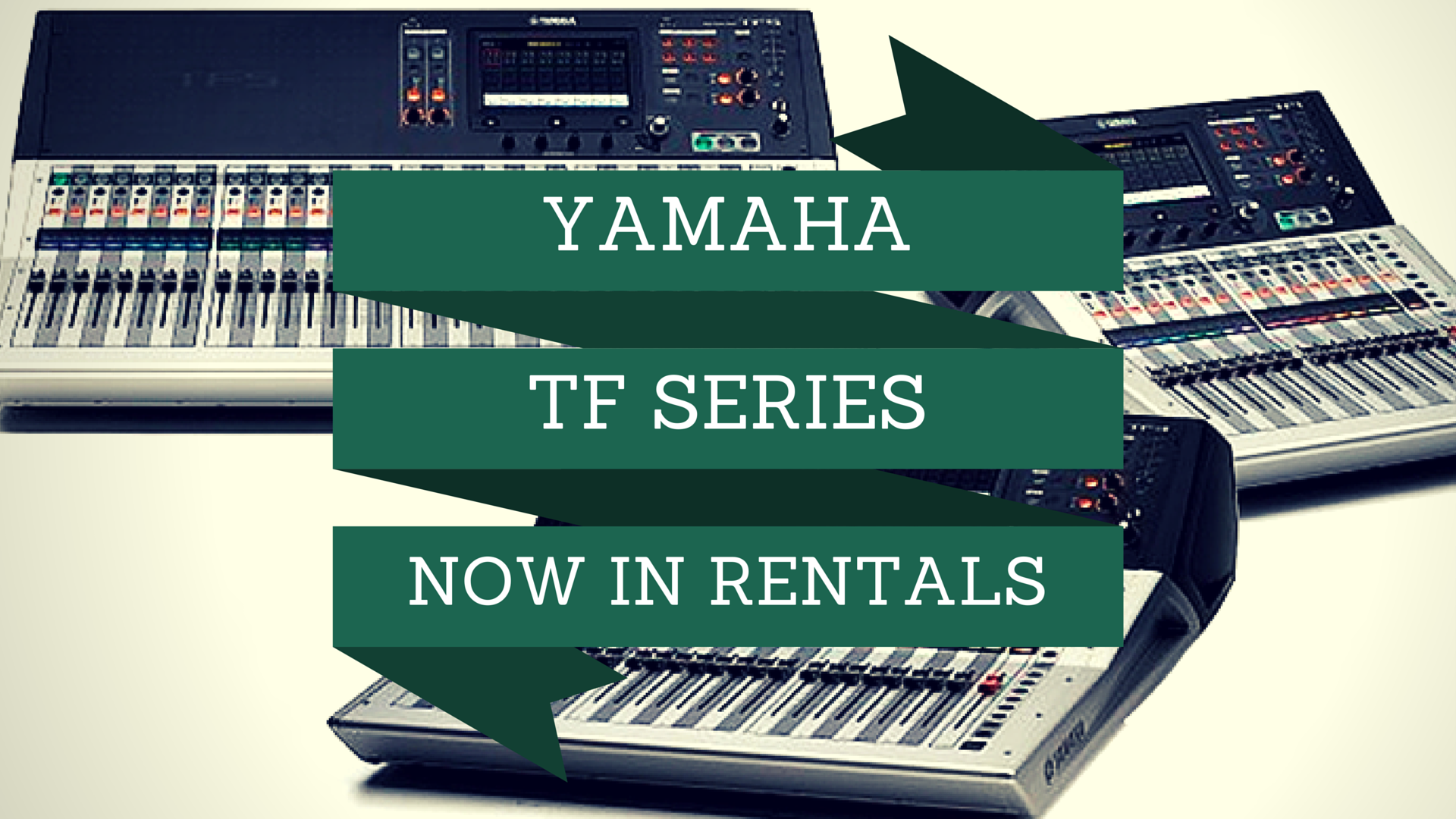 Now in Rentals: Yamaha TF Digital Consoles.
Now in rental stock—Yamaha's newest offering, the TF series digital consoles. These desks are entry-level, inexpensive, and easy to use. With smooth setup and operation, practical presets and scenes, refined design, and software applications comprising the TouchFlow Operation, Yamaha has introduced console that offers unprecedented comfort and convenience in a small footprint for a wide range of users and applications.
Features include:
Multitouch operation with a Touch and Turn Knob for precision control
Traditional Overview and Selected Channel interfaces
Automatic GainFinder for fast setup
MonitorMix app allowing up to 10 iOS devices to be assigned to specific Aux buses for personal mix adjustments
16-32 Local Inputs, 16 Local Outputs
20 Aux Buses (8 mono + 6 stereo)
8 DCA with DCA Roll-out
More
TC Furlong stocks all the most common digital and analog mixing consoles from manufacturers such as Yamaha (including LS9, MS7CL, CL series, QL series, and PM5D), Avid, Mackie, and Allen & Heath, as well as a wide variety of professional audio equipment. For a full list of our rental inventory, click here.
If you would like to rent one of the TF consoles for your next live or recorded event, please contact our rental manager, Chris Wintz at 847-367-9588 or rentals@tcfurlong.com